You can be confident when buying a home with a septic system with our inspection services and guidance.
There are several reasons why buying a home with a septic system is more beneficial than you might think. For one thing, you won't have a monthly bill like you would being tied to the municipal sewer system. The important thing is to ensure that the system is in top working order and learn as much about it as you can. At Sauer Septic, we recommend that you have all pertinent inspections performed before you close on a home in Winter Garden, Florida.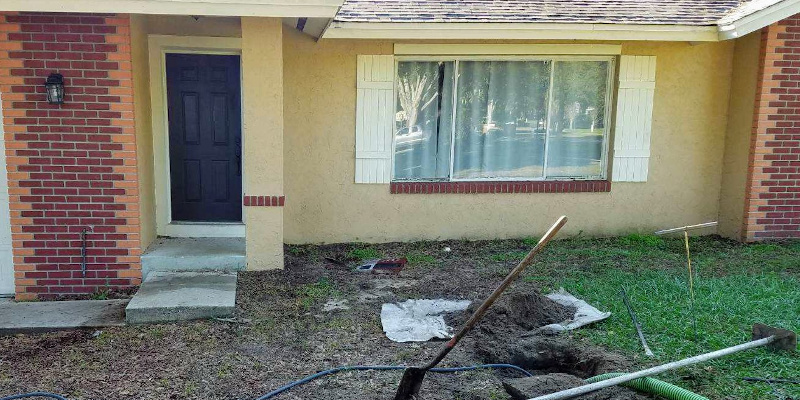 A home inspector will give you an overall review of the home, but we go deeper when it comes to the septic system. We'll inspect every component and provide you with a written report about its condition, any issues we find, and the estimated remaining lifespan of the system before replacement is recommended. We will also address all your questions about how to care for a septic system, including the right maintenance schedule and what waste you should or should not send to the system. We can also put your mind at rest that the septic system size is sufficient for your family's needs or alert you if that is not the case.
The more you know when buying a home with a septic system, the more confidently you can move forward. Being in direct control of your family's waste management has its benefits, but also responsibilities. Regular maintenance is critical to avoid backups and contamination of the soil and groundwater. A properly installed septic system remains functional for 20 to 30 years, so it should be a long time before you need to make any changes. Contact us today if you are buying a home with a septic system and would like to schedule an inspection or learn more.
---
At Sauer Septic, we can help if you are buying a home with a septic system in Orlando, Windermere, Winter Garden, Apopka, Clermont, Casselberry, Altamonte Springs, Eustis, Ocoee, Minneola, Mount Dora, Mascotte, Leesburg, Groveland, Gotha, Isleworth, Heatherbrooke, Sky Lake, and Tavares, Florida.