Our decades of experience make us your best choice for septic tank installation.
There are three things that are critical to enjoying a long life from the septic system at your Winter Garden, Florida home or business. The first is not sending waste to it that can harm it. The second is scheduling maintenance services regularly. The third is choosing an experienced company to handle the septic tank installation in the first place. At Sauer Septic, we have been in the septic industry since 1980, so we've seen how reliable a quality system is, and we've seen what happens when it wasn't installed correctly. You can rest assured that with our decades of experience, we know what it takes to get you off on the right foot with a properly installed septic system.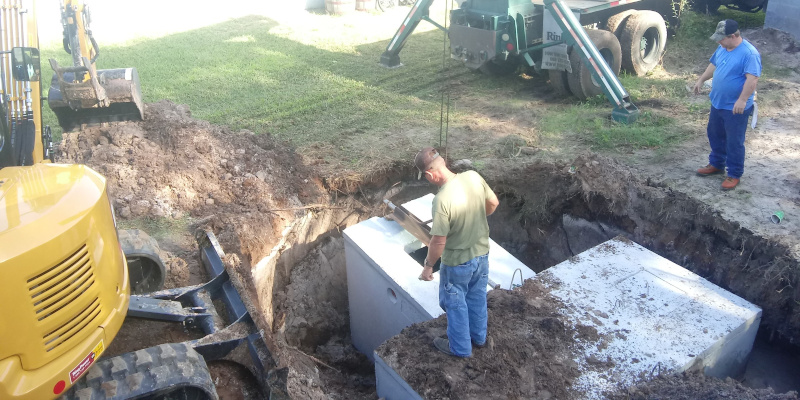 Another benefit of choosing us for septic tank installation is that we plan on being here for another 40 years, so if you were to have any issues with the system, we'll take care of it. You'll also know you can turn to us for a replacement system when yours reaches the end of its functional lifespan in about 20 to 30 years. Throughout those years, you'll also have a company you can trust to handle maintenance, pumping, and repairs with the same dedication to quality as we put into our septic tank installation process.
You can rest assured that we'll assess your family's waste management needs to determine the right type and size of septic tank for your project. We also stay on top of local ordinances and codes to ensure that the septic tank installation will pass inspection. If you have any questions about any of our septic services, don't hesitate to reach out to us.
---