When it comes to septic tanks in and around Windermere, leave it to our pros at Sauer Septic.
Septic Tanks in Windermere – Septic tanks are large boxes made from heavy-duty concrete that store waste and liquid from a business or home. If you have a property that is located in a rural area or is just too far away from a waste processing facility to connect the plumbing, a septic system is an ideal solution. All solid and liquid waste and water enter the tank, where heavier material stays at the bottom of the tank and clear liquid is treated with chemicals and exits the tank through the pipes on the opposite side. A drain field is on the other side of the plumbing, which includes a set of perforated pipes typically buried in gravel. The water undergoes another treatment, and then drains out of the pipes and through the gravel where it can go back into the soil.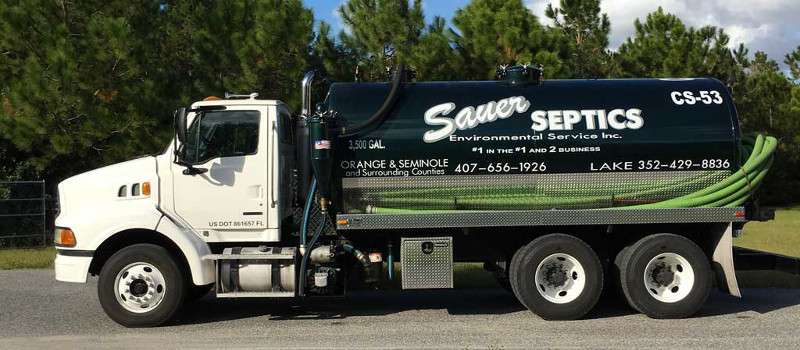 Septic tanks come in a variety of sizes, ensuring that every customer has one that accommodates the needs of their household or commercial building. Choosing a septic tank that is too small can lead to overflowing and backup, while one that is too large may not have enough space on the property to be adequately buried without risk of damage.
One important task for owners of septic tanks is scheduling routine pumping and maintenance. Our technicians at Sauer Septic offer this service, eliminating the solid waste at the bottom of the tank and allowing the system to continue running smoothly. When it comes to septic tanks in and around Windermere, Florida, leave it to the septic pros at Sauer Septic.
---
At Sauer Septic, we provide high-quality services for septic tanks in Orlando, Windermere, Winter Garden, Apopka, Clermont, Casselberry, Altamonte Springs, Eustis, Ocoee, Minneola, Mount Dora, Mascotte, Leesburg, Groveland, Gotha, Sky Lake, and Tavares, Florida.
Similar Services We Offer: