We provide septic tank repair to both residential and commercial customers in Windermere.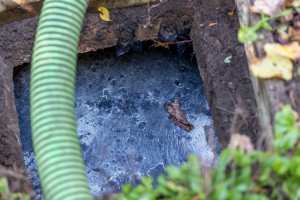 Septic Tank Repair in Windermere – The septic tank within your system is the storage place for all the liquid and waste that moves through your plumbing. It stores the solid waste at the bottom of the tank and allows the effluent water to move out through the plumbing on the opposite side, where it can enter the drain field. If the tank has a crack or any other type of damage, you will need to bring in an experienced technician to perform septic tank repair as soon as possible. Because of what the tank contains, it can lead to environmental contamination if left untreated.
At Sauer Septic, we provide septic tank repair to both residential and commercial customers in the Windermere, Florida area. Our company started more than three decades ago, in 1980, as a locally owned and operated organization that provided reasonably priced septic services. Through the years, we have maintained our edge by guaranteeing excellent service for every customer for whom we provide septic tank repair and other septic services.
One sign that you might need septic tank repair now or in the near future is an odor coming from around the tank, but more often than not, a cracked or otherwise damaged tank shows no signs of a leak. This is another reason why scheduling routine pumping and maintenance on your septic system is so important: a technician can diagnose a cracked septic tank during the pumping process. Do your part in protecting the environment by ensuring your septic system is in good working order.
---