Our comprehensive real estate septic inspections give both buyers and sellers in the Windermere area peace of mind during real estate transactions.
Whether you are thinking about buying or getting ready to sell a home in or near Windermere, Florida, it is a great time to consider the importance and advantages of real estate septic inspections. Traditional home inspections only scratch the surface of checking out how well the septic system in a home is working. A home inspector will check to make sure that the toilets flush and may assess how well the drains are working, but you won't get much information about the septic system from this type of inspection.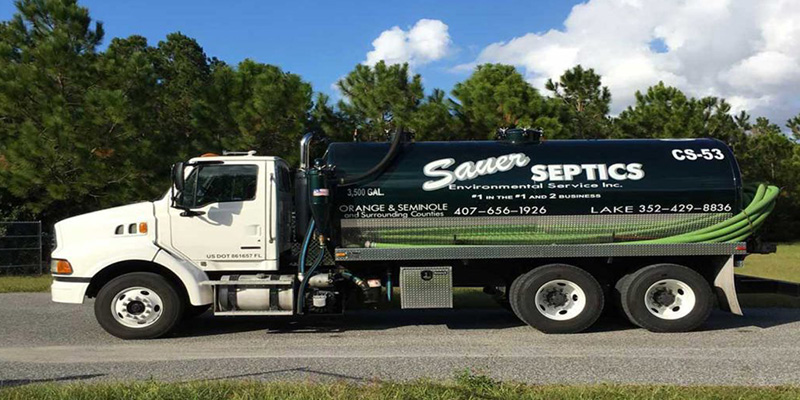 Here at Sauer Septic, our real estate septic inspections give you a much more comprehensive look at the status of a home's septic system, including all the components like the septic tank and the drain field. Here is some of the information you will get from us:
Location of all the septic system components: Many people don't even know where their septic tank is. If you don't know where it is, you can't protect it.
Estimation of when system will need servicing: Septic tanks need to be checked out every couple of years and pumped out and cleaned every 3 to 5 years, depending on the family size and lifestyle of the occupants. We can go ahead and take care of this routine cleaning, allowing new owners to know that they won't need to worry about it for the first few years they live in the house.
List of potential issues and recommended repairs: If you are a seller, you can use this information to go ahead and make repairs. If you are a potential buyer, you can use this information to negotiate repairs with a seller.
Call today to learn more about our real estate septic inspections or schedule our services today.
---
At Sauer Septic, we provide high-quality real estate septic inspections in Orlando, Windermere, Winter Garden, Apopka, Clermont, Casselberry, Altamonte Springs, Eustis, Ocoee, Minneola, Mount Dora, Mascotte, Leesburg, Groveland, Gotha, Sky Lake, and Tavares, Florida.