If you are thinking of buying a home with a septic system in Tavares, call us to thoroughly inspect it first.
Buying a home can be very exciting, but it is a nerve-wracking decision as well. If you have no experience with a septic system, you might feel nervous about buying a home with a septic system, but there are many benefits of this type of system. One of the biggest benefits is that your septic system is like your own personal wastewater treatment plant. You won't have to pay a monthly fee to the municipal sewer company, and most septic systems work well with limited maintenance.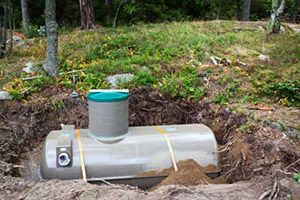 Before buying a home with a septic system, you should have the septic system inspected by a qualified and experienced company like us at Sauer Septic. We are a locally owned and operated company serving the Tavares, Florida area. We always recommend a comprehensive septic inspection, which is not part of the regular home inspection process that is required as part of the home-buying journey. While your regular home inspector may make sure that the toilets flush and that the drains work properly, they typically do not closely inspect the septic tank, drain field or other aspects of the septic system. After our inspection, we will provide you with a full report of our findings. This will allow you peace of mind, and if we do find any problems that need to be addressed, you can negotiate the cost of repairs or maintenance with the seller.
After buying a home with a septic system, you will need to be aware of how to take the best care of your system. We are happy to discuss the dos and don'ts of septic systems with you. We can check your system every couple of years to make sure it is still working well. We can schedule pump-outs every 3 to 5 years as needed. Call today to schedule your septic inspection.
---
At Sauer Septic, we can help if you are buying a home with a septic system in Orlando, Windermere, Winter Garden, Apopka, Clermont, Casselberry, Altamonte Springs, Eustis, Ocoee, Minneola, Mount Dora, Mascotte, Leesburg, Groveland, Gotha, Sky Lake, and Tavares, Florida.