For a quality, hassle-free septic tank installation, give us a call!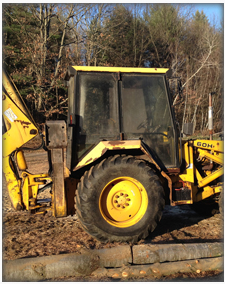 Septic tank installation can be quite the process, and must be done correctly to yield ideal results. In most cases, it is much better to trust a professional with the installation process. When it is time to install a new septic tank in your home or business in Tavares, Florida, give us a call at Sauer Septic.
There are many requirements and important aspects of septic tank installation that only professionals have experience with, and if the system isn't properly connected or installed, it can have very serious consequences. When you trust a reliable, qualified team like ours at Sauer Septic to take care of your septic installation, you can have peace of mind that everything will be properly installed and functioning correctly.
We have been in business in the Tavares area since 1980 and have the experience and training necessary to properly complete septic tank installations. When you work with our staff, you can trust you are getting the best possible service from a reputable team. We are very familiar with different models of septic tanks and the varying requirements for each, so no matter what system your home or business requires, we've got you covered.
Don't leave your septic tank installation to just anyone—trust our professionals at Sauer Septic to get the job done right. We are here to make the entire installation process efficient and less of a hassle for you. If you have any questions about our staff, business, or septic tank installation services in Tavares, give us a call. We look forward to working with you!
---