We make emergency septic situations as simple and stress-free as possible.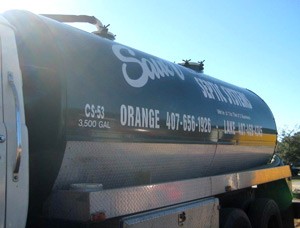 Septic issues are never fun to deal with, especially when they come at the worst possible time. In these cases, you need emergency septic services you can count on as quickly as possible. At Sauer Septic, we understand how frustrating it can be to face a serious septic problem in Tavares, Florida and not know where to turn for help. We want each of our customers to know we are here to provide the best emergency septic services when you need us most.
We have been serving the Tavares area since 1980, and our extensive experience makes us the best choice to take care of emergency septic services. Many members of our staff have worked with us for over two decades, so you can trust those working on your septic system have the experience and training necessary to take care of it efficiently and correctly. Our team will work quickly to diagnose the problem and find a solution that is effective and long-lasting. We always pay attention to detail and do a thorough job, so you won't have to worry about more emergencies in the near future.
Septic emergencies are often very stressful, but our team at Sauer Septic is here to make the entire process as easy and stress-free as possible. Our customers are very important to us, and we will do everything possible to make dealing with your septic system as simple as possible.
If you are faced with a septic emergency in Tavares, make sure to call us at Sauer Septic. Our friendly, professional team will get the problem fixed in no time. Contact us today!
---