We realize how much the lifespan of a septic tank is affected by the installation process and treat every septic tank installation job we're presented with in Orlando, FL seriously.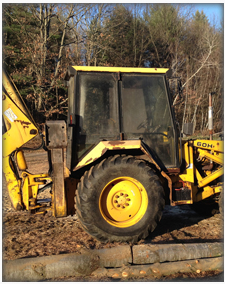 Septic Tank Installation in Orlando – Most septic tanks, depending on how well they are designed and installed, last anywhere between 20 and 30 years. At Sauer Septic, we realize how much the lifespan of a septic tank is affected by the installation process and treat every septic tank installation job we're presented with seriously. If you're an avid "do-it-yourselfer," we realize that you may have seen guides online covering the septic tank installation process. For this reason, you might think that you can install your new septic tank on your own without any problems.
Although you may be able to get your septic tank in the ground and hooked up to your septic system, we strongly recommend leaving the process up to our team because we:
Have over three decades of experience installing new septic tanks
Are extremely familiar with septic tank installation requirements
Work quickly without sacrificing the quality of our workmanship along the way
Genuinely care about our customers and always do our best to provide an unparalleled level of service
Ultimately, we'll get the job done right the first time and make sure your septic tank is installed properly for maximum functionality and efficiency.
Remember, these are just a few of the reasons why you should hand your septic tank installation project over to our highly professional, friendly team in the Orlando, Florida area. To find out who we are, what we do, and how we can meet all of your property's septic needs, get in touch with us at Sauer Septic today.
FAQs About Septic Tank Installation
One of the many services we offer here at Sauer Septic is septic tank installation. We have received many questions about this service over the years, so we have put together the following list of frequently asked questions (and their answers) to help save you some time.
How do I know if I need a new septic tank?
If your septic tank is failing and needs to be replaced, you will likely experience problems with your drains—they will often become slower, and sewage can even back up inside your building. In addition, your drain field may start to feel soggy underfoot, you may see standing water, or patches of your lawn may become unusually green because they are being fertilized by leaking waste. If you notice any of these things happening to your property, we encourage you to call our team to ask about septic tank installation services.
How does the septic tank installation process work?
The first step in the septic tank installation process is to survey your property and determine the best location to place your new tank. Once we have figured out where to put the tank, we will excavate the area and lower the tank into the hole. Next, we'll install the drain field, connect all the pipes, and install pumps, if necessary. Finally, we'll check to make sure everything works properly and cover the tank and drain field with dirt once more.
Can I do my own septic tank installation?
No. Septic tank installation is definitely a job you'll want to leave to trained professionals, as we have the right experience to get the job done right and make sure your new system works effectively and safely, but we also have the necessary resources to complete the job as fast as possible.