Our real estate septic inspections are valuable for buyers and sellers in the Orlando area.
If you are considering purchasing a property in the Orlando, Florida area, you most likely have a property inspection service that will be reviewing your potential property. It might surprise you to learn, however, that a comprehensive inspection of the septic system is not part of this service. Here at Sauer Septic, we perform real estate septic inspections that go beyond just looking for issues such as toilet flushing issues, slow drains, standing water, and odors. We check every component of the septic system. This benefits you a few ways.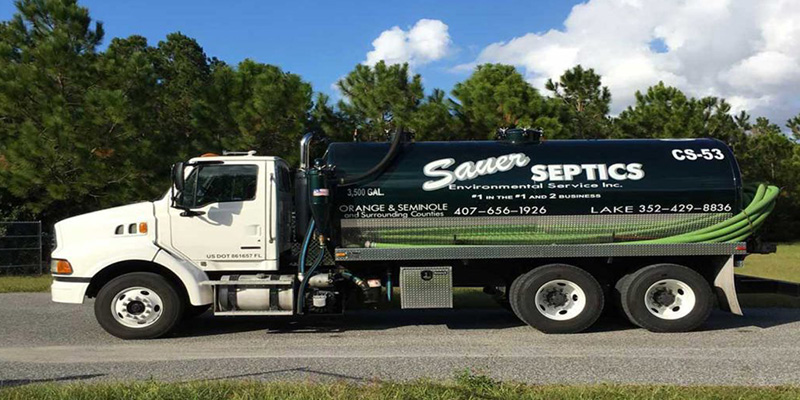 First, you'll have peace of mind that you won't be facing a septic repair or replacement. Often a real estate transaction takes a large investment, and dealing with a large expense right away can be problematic. If, however, you know of a condition before closing, you can either walk away from the property or negotiate to have the seller cover most or all of the costs involved.
3 Questions to Ask Yourself Before a Real Estate Septic Inspection
Buying a house or property with a septic tank isn't uncommon. Especially in certain areas where there are many properties still hooked up to septic systems, you might not have much of a choice if you want to live in the area! However, you should always consider a real estate septic inspection before you sign on that dotted line. Here at Sauer Septic, we work with realtors, buyers and sellers alike to ensure that your real estate septic inspections go off without a hitch. Here are a few questions that you might want to ask yourself regarding real estate septic inspections.
Do I really need a real estate septic inspection?
The simple answer to this question is a resounding, "Yes!" Real estate septic inspections are thorough inspections of the septic system itself done by our septic professionals. This makes us uniquely suited to help you determine what repairs, if any, will need to be made, which can help you in terms of bargaining.
How is a real estate septic inspection different from a property inspection?
A property inspection only goes so far! Real estate septic inspections fill the gap between the septic system and the septic inspection, which is thorough and encompassing.
Can I afford to take the risk of skipping an inspection?
If you are able to absorb the cost of a new septic system or damages, then you might not worry about the results of the inspection. However, if you cannot afford to replace the septic system upon the purchase of the property, you likely cannot afford to skip the real estate septic inspection, either.
For more questions and answers about this type of inspection, please give us a call today.
Second, our report will also tell you the overall condition and how soon you can expect to need to have the septic tank pumped out. If this will be your first property with a septic system, we will be happy to discuss how to care for the system and what should and should not be introduced to it via the toilets and other drains.
We also perform real estate septic inspections for those selling a property who want to demonstrate to potential buyers that the septic system is in top condition. This can improve the marketability of your property by showing that you keep up with maintenance, which will make it more appealing to buyers. If you have any questions about our real estate septic inspections or any of our services, don't hesitate to contact us.
---
At Sauer Septic, we provide high-quality real estate septic inspections in Orlando, Windermere, Winter Garden, Apopka, Clermont, Casselberry, Altamonte Springs, Eustis, Ocoee, Minneola, Mount Dora, Mascotte, Leesburg, Groveland, Gotha, Sky Lake, and Tavares, Florida.