Our real estate septic inspections are valuable for buyers and sellers in the Orlando area.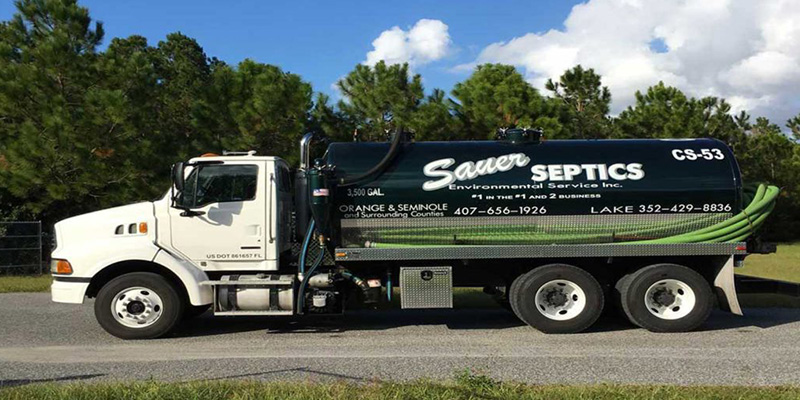 If you are considering purchasing a property in the Orlando, Florida area, you most likely have a property inspection service that will be reviewing your potential property. It might surprise you to learn, however, that a comprehensive inspection of the septic system is not part of this service. Here at Sauer Septic, we perform real estate septic inspections that go beyond just looking for issues such as toilet flushing issues, slow drains, standing water, and odors. We check every component of the septic system. This benefits you a few ways.
First, you'll have peace of mind that you won't be facing a septic repair or replacement. Often a real estate transaction takes a large investment, and dealing with a large expense right away can be problematic. If, however, you know of a condition before closing, you can either walk away
from the property or negotiate to have the seller cover most or all of the costs involved.
Second, our report will also tell you the overall condition and how soon you can expect to need to have the septic tank pumped out. If this will be your first property with a septic system, we will be happy to discuss how to care for the system and what should and should not be introduced to it via the toilets and other drains.
We also perform real estate septic inspections for those selling a property who want to demonstrate to potential buyers that the septic system is in top condition. This can improve the marketability of your property by showing that you keep up with maintenance, which will make it more appealing to buyers. If you have any questions about our real estate septic inspections or any of our services, don't hesitate to contact us.
---
At Sauer Septic, we provide high-quality real estate septic inspections in Orlando, Windermere, Winter Garden, Apopka, Clermont, Casselberry, Altamonte Springs, Eustis, Ocoee, Minneola, Mount Dora, Mascotte, Leesburg, Groveland, and Tavares, Florida.