We manufacture our own septic tanks in Orlando, FL and attend to all of the details that come with a commercial septic installation.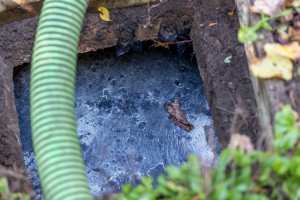 Commercial Septic Installation in Orlando – At Sauer Septic, we perform commercial septic installations in Orlando, Florida and the surrounding areas. We have decades of experience in this field and give great attention to detail during installation, so you will have a functioning septic system for years to come with minimal repairs and interruptions if properly maintained. We manufacture our own septic tanks and attend to all of the details that come with a commercial septic installation.
A commercial septic installation is a big undertaking that requires coordination with various organizations. We will work to make sure the permitting and inspections are looked after and will coordinate with any surveyors, soil scientists, and engineers as needed. We can also coordinate with site managers, your board of directors, and anyone else who needs to be involved in the process.
The length of time to complete your project will depend on the size of the septic system we need to install. Commercial facilities can vary widely in the amount of wastewater volume used during a typical day. We aim to estimate usage by who uses the facility and for how long and how often. The number we come up with will decide the size of tank and how big the drain field needs to be to adequately process all the wastewater.
Our goal is to leave you with a high-quality functioning septic system and to do it with as little interruption as possible to your facility's operations. We are confident in our work and have left many customers highly satisfied through the years. We encourage you to check out our business with the Better Business Bureau to see the outstanding rating we've received there. We thank you for your interest and look forward to working with you on your commercial septic installation project.
---
At Sauer Septic, we provide high-quality commercial septic installation services in Orlando, Windermere, Winter Garden, Apopka, Clermont, Casselberry, Altamonte Springs, Eustis, Ocoee, Minneola, Mount Dora, Mascotte, Leesburg, Groveland, Gotha, Isleworth, Heatherbrooke, Sky Lake, and Tavares, Florida.