With our septic tank services in Orlando, FL, we can help you preserve the efficiency and functionality of your septic tank at all times.
Septic Tank Services in Orlando – Your septic tank is one of the main components of your septic system and is also the first place wastewater goes after it leaves your home. In your tank, solid waste settles at the bottom, greases and oils settle at the top, and a clear liquid, known as the effluent, remains in the middle. Eventually, the effluent will travel out to your drain field, where it will be treated naturally.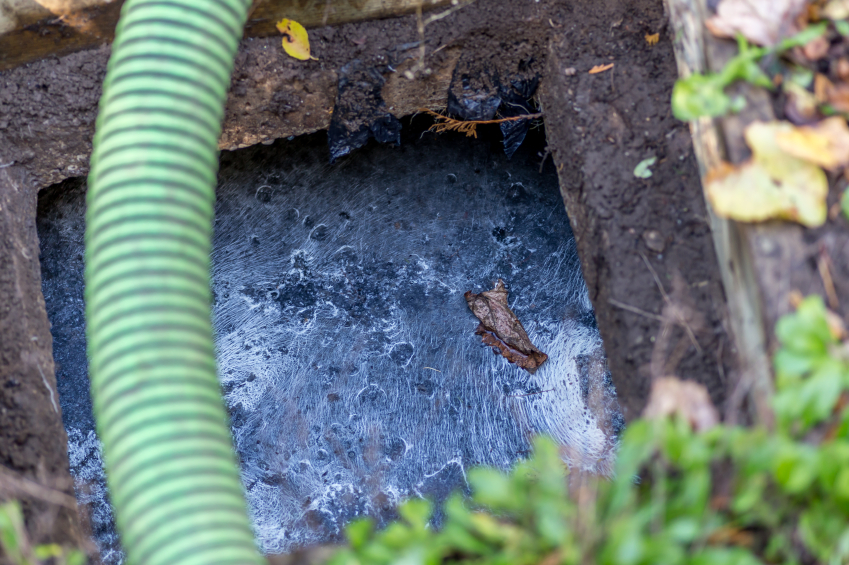 Since your septic tank is such a vital part of your septic system, it is critical that you take proper care of it now and in the future. This is where we come in at Sauer Septic. With our septic tank services, we can help you preserve the efficiency and functionality of your septic tank at all times.
Our septic tank services are extensive and include septic tank pumping, installations, repairs, and inspections. Thanks to the variety of our services and our experience in the septic industry, no septic tank-related job is too large or small for our results-driven team to handle. The best part is that as a locally owned and operated company in Orlando, Florida, our septic tank services are complemented by unparalleled customer service that will keep you turning to us time and time again.
Key Septic Tank Services You Need to Know About
At Sauer Septic, we have been providing septic tank services in the Orlando, Florida area since 1980. When you've been in business that long, it is easy to forget that not everyone knows what is involved in caring for a septic system. You probably know that you need to call us when it is time to pump out the septic tank at your home or business, but we thought we'd share with you other septic tank services you need to know about.
Routine Septic Tank Inspections- Since septic tank pumping is done infrequently (every 3 to 5 years), it isn't often enough to catch small issues before they can become costly to repair. We recommend having your tank and septic system inspected every one or two years to avoid this scenario.
Real Estate Transaction Tank Inspection- If you are in the process of purchasing a residential or commercial property that has a septic system, it is important to have it inspected by a septic professional. A home inspector only confirms that drains and toilets work. They do not inspect the septic tank itself, and that means a problem could be overlooked.
Septic Tank Repair- If it has not been that long since your last septic tank pumping but you notice all the drains are slow, it can be a sign that something is wrong. You should contact us whenever something doesn't seem right so we can ascertain whether repairs are needed.
Valuable Resource- We are also a valuable resource if you are new to having a septic system and need information about how to care for it, aren't sure what you can and should not introduce to the septic tank, or need other advice.
Is it time to pump your septic tank?
Very knowledgeable and reasonably priced.
"I was really worried because I never had septic tank problems before, but Dale and the folks at Sauer Septic were quick to respond, very knowledgeable and reasonably priced. A very well-run family business. Very highly recommended. Thanks, Sauer Septic."
★★★★★ Alex S.
Get in touch with us at Sauer Septic today to find out more about our septic tank services or to schedule a time for us to provide you with service. We are dedicated to meeting all of your septic needs with excellence and to going above and beyond your expectations.
---
At Sauer Septic, we provide high-quality septic tank services in Orlando, Windermere, Winter Garden, Apopka, Clermont, Casselberry, Altamonte Springs, Eustis, Ocoee, Minneola, Mount Dora, Mascotte, Leesburg, Groveland, Gotha, Isleworth, Heatherbrooke, Sky Lake, and Tavares, Florida.
Similar Services We Offer: