For an experienced and expert commercial septic installation in Ocoee, call us at Sauer Septic.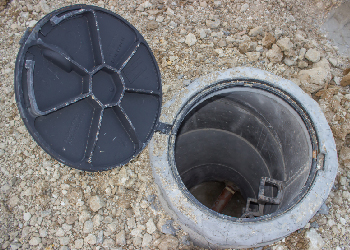 Being a business owner can be exciting! You get to set your own hours, work in a field that you chose for yourself, and strive to develop your leadership skills. A great skill that any good leader has is the ability to delegate assignments to other qualified individuals. Delegation will keep your productivity high and your to-do list more manageable. One area that you can delegate to another set of professionals is that of commercial septic installation.
Whether you need a new commercial septic installation or are looking to replace an older septic system, our commercial septic installation crew is more than up for the task! We know that construction of any kind can be disruptive to a business, so we will work with you to ensure that there are procedures put in place in order to make your commercial septic installation as minimally disruptive to your workplace as possible.
Depending on the size of your business, your commercial septic installation can be larger and expansive or much smaller and with less of an impact. In order to determine what size will be appropriate for your business, we will ask you a series of questions, such as how many people work in your office and for how many hours every day. These things help us determine the size of tank you'll need for your commercial septic installation.
When you need commercial septic installation for your Ocoee, Florida business, call our team here at Sauer Septic. We would love to help you with any and all of your septic system needs.
---
At Sauer Septic, we provide high-quality commercial septic installation services in Orlando, Windermere, Winter Garden, Apopka, Clermont, Casselberry, Altamonte Springs, Eustis, Ocoee, Minneola, Mount Dora, Mascotte, Leesburg, Groveland, Gotha, and Tavares, Florida.