We can provide you with an honest assessment regarding the viability of septic tank repair.
It is a common misconception that an issue with a septic tank means there is no choice but to replace it. The reality is that septic tank repair is often a viable option that is less invasive and lower in cost. Here at Sauer Septic, we have been serving the septic system needs of the Mascotte, Florida community since 1980, so it is safe to say that we know a thing or two about keeping septic systems operational and lasting as long as possible.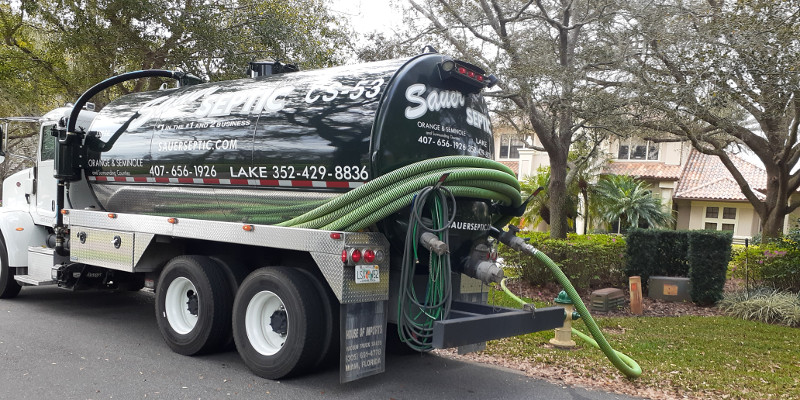 If you had a surgeon tell you that you needed an expensive, painful procedure, your first inclination would be to get a second opinion. The same should be true if you have been told that you need a new septic tank, and we're the ones to call for that second opinion. We will inspect the system and give you our honest recommendation about whether septic tank repair is possible and if it is the better solution. There are many factors involved, such as the amount of work that would need to be done, how old the tank is, whether the septic tank repair would give you enough added life to be worth the expense, and how likely it is for the repair to be successful.
As a full-service septic system company, we have the expertise you need whether you choose to move forward with the septic tank repair or have it replaced. We can also be a valuable resource if you are interested in learning how to prevent problems with the septic system with proper maintenance and care. If you have any questions about any of our septic services, don't hesitate to contact us.
---
At Sauer Septic, we provide high-quality septic tank repair services in Orlando, Windermere, Winter Garden, Apopka, Clermont, Casselberry, Altamonte Springs, Eustis, Ocoee, Minneola, Mount Dora, Mascotte, Leesburg, Groveland, Gotha, and Tavares, Florida.