Get off to the best start for a long lifespan with our exceptional septic tank installation.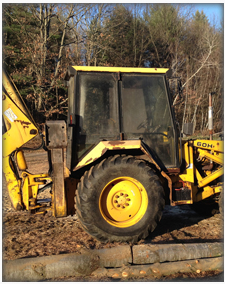 There are three things that can reduce the typical lifespan of a septic system from 20 to 30 years to far less: improper septic tank installation, failure to keep up with maintenance, and introducing the wrong things into the septic system. Here at Sauer Septic, our goal is to help you achieve the longest life possible for your system, starting with exceptional septic tank installation and being here for you in the years ahead.
It might seem like septic tank installation is pretty cut-and-dry and that anyone could do it. We can assure you with complete confidence that is not the case. In our nearly 40 years of serving the Mascotte, Florida area, we have handled many repairs and premature replacements that stemmed from improper septic tank installation – often done by companies that are no longer in business.
As an experienced septic company that also designs and manufactures septic tanks, we are in the position to provide you with the right tank for your situation. We also perform the necessary soil analysis step and permitting to be sure your septic tank installation gives you the reliable and lasting performance you deserve. Another benefit of our experience is that we can work quickly to complete your septic tank installation without sacrificing quality.
Whether you need septic tank installation for new construction of a home or commercial property or to replace a failing or otherwise ineffective septic tank, turn to our team of professionals who genuinely care about you and providing you with unrivalled customer service and quality.
---