Know what you are buying with our real estate septic inspections service.
Purchasing a new home is an exciting time. As any real estate agent will tell you, it is important to have the property inspected by professionals, so you know exactly what you are getting. A home inspector checks out all the systems of the home to be certain they are functioning as they should. What they do not do is get in depth with their inspection of the septic system. If you want to be certain that the system is in good condition, you need to call us at Sauer Septic to learn about our real estate septic inspections.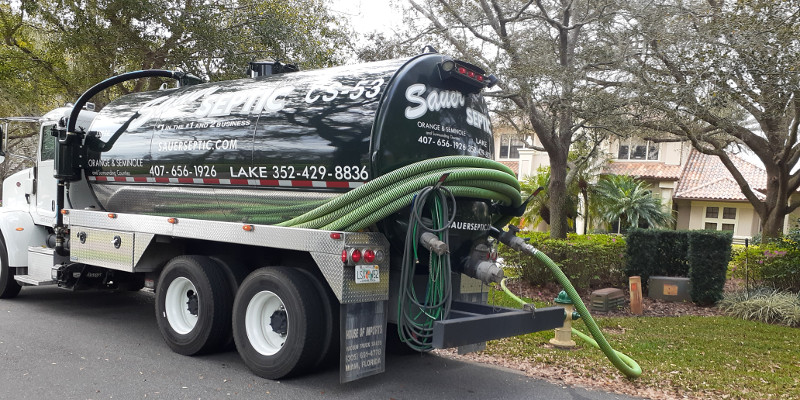 All buyers should have real estate septic inspections done prior to closing. We also recommend that sellers consider this important service, so that any issues can be resolved before a potential buyer is faced with them. You can use our report to show buyers that you are on top of the home's condition, so they don't wonder just how well you kept up with maintenance over the years.
Real estate septic inspections serve a couple purposes. First, if a problem is found, as the buyer, you can get the seller to cover the repairs or you can choose to walk away from the purchase. You could also use the report to negotiate a lower selling price. Another purpose is to learn the age and condition of the system, so you can begin plans for future replacement in a timely manner. If this will be your first property in the Mascotte, Florida area with a septic system, we will be happy to provide you with information about how to care for the system to prolong its life and minimize repairs.
If you have any questions about real estate septic inspections, as a buyer, seller, or real estate agent, don't hesitate to contact us.
---
At Sauer Septic, we provide high-quality real estate septic inspections in Orlando, Windermere, Winter Garden, Apopka, Clermont, Casselberry, Altamonte Springs, Eustis, Ocoee, Minneola, Mount Dora, Mascotte, Leesburg, Groveland, Gotha, Isleworth, Heatherbrooke, Sky Lake, and Tavares, Florida.