Let real estate septic inspections put your mind at ease about potential properties.
Going through the process of buying a home can be both scary and exciting! There is a myriad of factors to consider such as your budget, time frame, how much house to buy, whether or not to do an inspection, etc., so it is no wonder that things like real estate septic inspections can sometimes fall through the cracks. While you shouldn't discount a house just because it has a septic system, you should definitely have real estate septic inspections done before purchasing a home in the Leesburg, Florida area!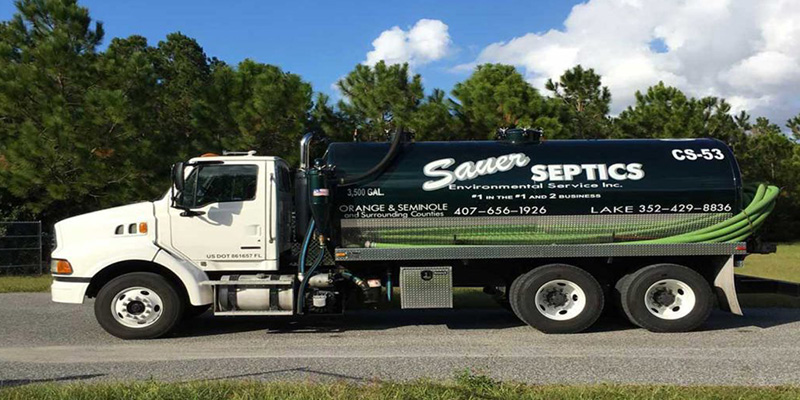 While a home inspection is a smart thing to do before the purchase of a home, a real estate septic inspection is absolutely essential to do before the purchase of a home with a septic system. All parts of the septic system are located underground and are not easily inspected visually, especially by those who are not experienced with the intricate details of septic systems. Even those who are experienced housing inspectors might miss something when it comes to the septic system, because they don't have the experience to provide the information you would get from a real estate septic inspection.
If you are looking at homes that have septic systems, don't automatically discount them! Septic systems are common in areas like Leesburg and are actually very efficient and effective — as long as they are in good working order. Here at Sauer Septic, we have the experience that you want when it comes to septic systems and would be happy to take a look at your prospective home with a real estate septic inspection. To learn more about this service, please give us a call today.
---
At Sauer Septic, we provide high-quality real estate septic inspections in Orlando, Windermere, Winter Garden, Apopka, Clermont, Casselberry, Altamonte Springs, Eustis, Ocoee, Minneola, Mount Dora, Mascotte, Leesburg, Groveland, Gotha, Sky Lake, and Tavares, Florida.