Septic tank inspections help keep your septic tank in great shape for current and future use.
Even if you don't know much about septic systems, you probably know that the septic tank is an integral and essential part of the system. It is within the septic tank that solids and liquids naturally separate, leaving the liquids to be shuttled to the drain field for further filtering, whereas the solids are left to provide beneficial bacteria. The tank needs to be emptied of these solids on a regular basis by professionals like ours at Sauer Septic, at which point a septic tank inspection should likely be done.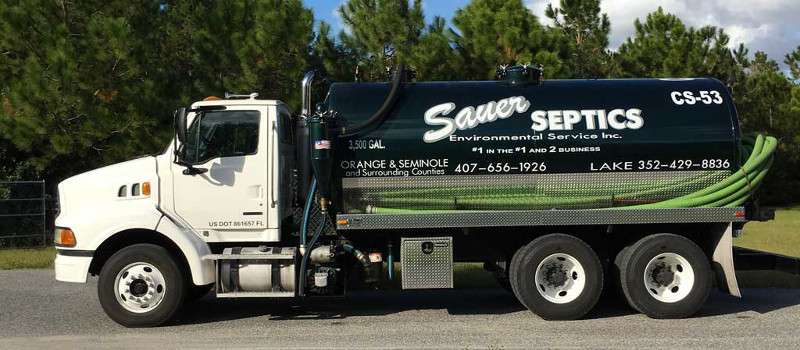 Septic tank inspections are inspections of the septic tank and any working parts (such as a pump to move effluent water uphill to the drain field) and are a great way to prevent further issues. When septic tank inspections are done, we at Sauer Septic are able to examine your tank carefully for cracks or leaks, ensuring that your tank is in good shape. If we do find an issue or something that will become an issue in the future, we are able to give you skilled and experienced advice on how to proceed.
Because we have been in business since 1980, you can count on us to catch anything that might become a problem with your septic tank during a septic tank inspection. If you can't remember the last time you had a septic tank inspection done in the Leesburg, Florida area, then please give us a call today here at Sauer Septic for an appointment.
---
At Sauer Septic, we provide high-quality septic tank inspections in Orlando, Windermere, Winter Garden, Apopka, Clermont, Casselberry, Altamonte Springs, Eustis, Ocoee, Minneola, Mount Dora, Mascotte, Leesburg, Groveland, Gotha, Sky Lake, and Tavares, Florida.
Similar Services We Offer: