We have great tips on selling a home with a septic system.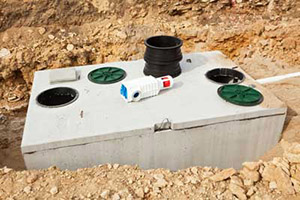 Are you ready to sell your Groveland, Florida home, but are worried it will not sell because you have a septic system? It is true that some buyers will be put off by a septic system, preferring a traditional sewer system, but there is no need to worry excessively. At Sauer Septic, we can give you some helpful tips for selling a home with a septic system that will help your home sell and will ease the burden of selling with a septic system. We can help you know how to position your septic system in a positive way to prospective buyers and avoid having your septic system detract from the sale price of your home.
Selling a home with a septic system does not have to be a big problem. At Sauer Septic, we know it can be a concern for you, but we are here to help. The first thing you need to consider is how your septic system looks. If it looks like an eyesore, then it can negatively affect the curb appeal of your home, making it undesirable for buyers. However, if the area is clean, well-kept, the drain field is not flooded, and there is not a bad smell coming from the area, it will be much more desirable and buyers just might fall in love with the property. Another great way to sell a home with a septic system is to regularly maintain your septic system, have repairs done when needed, and to have the tank regularly pumped. Keep a log of this to show potential buyers. They will be more likely to buy the property if they know the septic system is in good condition and has been well taken care of.
If you would like more tips on selling a home with a septic system, or if you would like to schedule an inspection or pump-out of your system before you put your home on the market, contact us today at Sauer Septic. We can answer all of your questions and get your septic system ready to go.
---
At Sauer Septic, we can help if you are selling a home with a septic system in Orlando, Windermere, Winter Garden, Apopka, Clermont, Casselberry, Altamonte Springs, Eustis, Ocoee, Minneola, Mount Dora, Mascotte, Leesburg, Groveland, Gotha, Isleworth, Heatherbrooke, Sky Lake, and Tavares, Florida.