Know exactly what you're buying with our real estate septic inspections.
When investing in a home in Groveland, Florida, you wouldn't move forward without getting an inspection. Your inspection helps you know if there are any problems with the home so that you can either reconsider purchasing the home or negotiate the selling price to cover any needed repairs. What you may not know is that this inspection does not include an inspection of your septic system.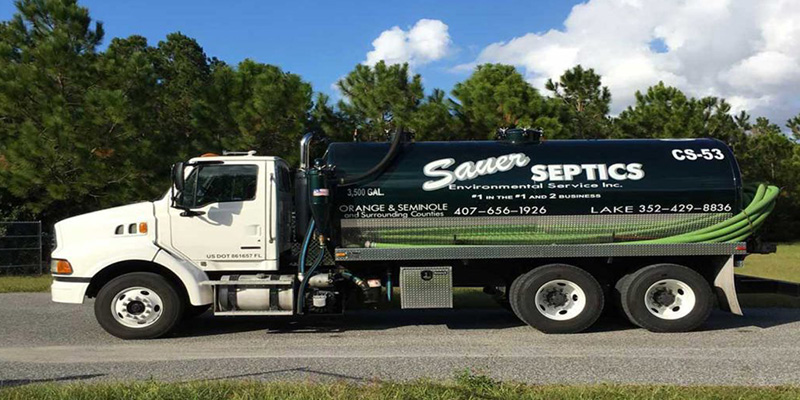 At Sauer Septic, we offer real estate septic inspections. They are essential for you to gain a full understanding of the functionality and efficiency of the septic system on your potential property. During the inspection, we will perform a thorough check on every component of your septic system and tell you everything you need to know about your system. You can then make an informed decision as to whether or not you should move forward with the purchase or if you should ask the sellers to help cover some or all of the needed repairs.
At Sauer Septic, we have the training and expertise needed to take care of all your septic services, so if a repair is needed, you can schedule it right away with our technicians. We can also help you determine how soon your system will need to be pumped. If you are new to septic systems, we can provide all of the education you need to maintain and care for your septic system properly.
We also provide real estate septic inspections for sellers, so you can show potential buyers that your septic system is good repair and running optimally.
With over thirty years in the septic industry, we have a long-standing reputation of providing superior work and excellent service. When you need reliable real estate septic inspections in Groveland, call us at Sauer Septic.
---
At Sauer Septic, we provide high-quality real estate septic inspections in Orlando, Windermere, Winter Garden, Apopka, Clermont, Casselberry, Altamonte Springs, Eustis, Ocoee, Minneola, Mount Dora, Mascotte, Leesburg, Groveland, Gotha, Isleworth, Heatherbrooke, Sky Lake, and Tavares, Florida.