We offer commercial septic pumping for all commercial properties.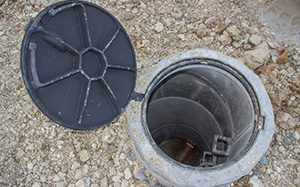 When you have a septic system on a commercial property, it can be a chore to maintain your septic system. However, it can easily be done if you have a reliable septic company that will handle everything for you from septic tank installation to septic tank repair and maintenance to septic tank pumping. At Sauer Septic, we offer all types of septic services including commercial septic pumping in the Groveland, Florida area for all types of commercial properties. We will handle everything for you and will make sure your septic tanks are pumped out on a regular basis. We will keep track of when your tanks are pumped, so there will be no more guesswork as to whether it has been done recently or not.
It is very important to make sure that commercial septic pumping is done on a regular basis. The fact is that many people use commercial septic systems every day means they can fill much faster than residential tanks. You may have a bigger septic tank on a commercial property, but that does not mean that you can safely delay having your septic tank pumped. At Sauer Septic, we can evaluate the size of your tank, or tanks if you have multiple, and can determine how often your tanks should be pumped out. This can be very helpful because you can avoid many problems if your tanks are regularly pumped out. A full septic tank can cause many issues including damage to your septic tank, septic system, and flooding of your drain field. A full septic tank can also cause issues inside the building including sewage coming back up through drains and toilets, which can be a terrible mess.
Contact us today at Sauer Septic to set up commercial septic pumping for your commercial property. We will take great care of you and your septic system.
---
At Sauer Septic, we provide high-quality commercial septic pumping services in Orlando, Windermere, Winter Garden, Apopka, Clermont, Casselberry, Altamonte Springs, Eustis, Ocoee, Minneola, Mount Dora, Mascotte, Leesburg, Groveland, Gotha, Isleworth, Heatherbrooke, Sky Lake, and Tavares, Florida.