Our team will take care of everything for your septic tank installation.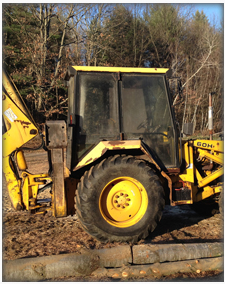 Septic tanks are a necessity for many people who are beyond the reach of city sewer systems. Septic tanks make it easy to live wherever you want, without having to consider your wastewater removal. At Sauer Septic, we specialize in septic tank installation for your new home or if you are in need of a replacement. We know your septic system is very important for your home, and we always make sure things are done correctly from start to finish.
Septic tank installation may seem very straightforward, but there are many things to consider, including the design, location, and size of the system, not to mention the handling of the tank to make sure no damage occurs during installation. Our professional team will not only make sure everything is designed and installed properly, but we will also take care of all permits and inspections to ensure a stress-free process.
Our company is reputable, has an outstanding BBB rating, and is recognized by multiple organizations for excellent work. Choosing us for your septic tank installation will allow us to bring our experience and expertise to design the perfect system for your needs and install everything properly. If you are looking for the best septic tank installation for your Gotha, Florida home, please reach out to us. We know the importance of your septic system and having things done correctly, and we will work to not only meet, but exceed your expectations. Give us a call with any questions or to schedule your installation today!
---