Septic emergencies happen, and we are the best choice in those situations!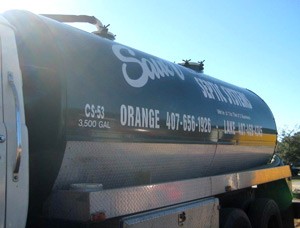 Emergencies and unexpected things happen, and in those circumstances, we know the urgency with which you need to get a problem addressed. At Sauer Septic, we offer emergency septic services for homes and businesses in Gotha, Florida. While performing regular maintenance on your septic system can prevent many emergency situations, sometimes things get overlooked, and even with regular maintenance, things can pop up unexpectedly.
Not knowing whether or not you have a septic emergency on your hands is tough, and you may be inclined to wait it out until morning; however, it is best to err on the side of caution in most cases. Signs that you may be in need of emergency septic services are:
Leakage of sewage and "blackwater" from your septic tank
Sewer backup into your drains and toilets
Your septic alarm going off (if you have one – not all people do!)
Any of these signs indicate a need to call for immediate or after-hours assistance with your septic system. At Sauer Septic, we have been in business since 1980 and have seen almost every septic emergency you can think of. We are adept at assessing, identifying, and quickly repairing septic issues. We know the importance of your septic system and that septic emergencies can be threatening to your health, as wastewater is teeming with bacteria and other microorganisms that can cause illness.
If you are experiencing issues and need emergency septic services, please do not hesitate to call us. Our friendly, experienced, professional team will work efficiently to identify and remedy your issue. It is our goal to take care of your septic problems to keep your family safe and your septic service interruption as minimal as possible. We offer you our best service in your time of need and will do our best to reduce your inconvenience as much as possible!
---