Before buying, always have a septic inspection performed.
Buying a new home is exciting! You have dreams about what you'll do in the house, how you'll decorate, the good times you'll have with family and friends, and so much more. At the same time, you want to be wary of issues with the property before you buy, so you can know what you're getting into and plan appropriately for future repairs.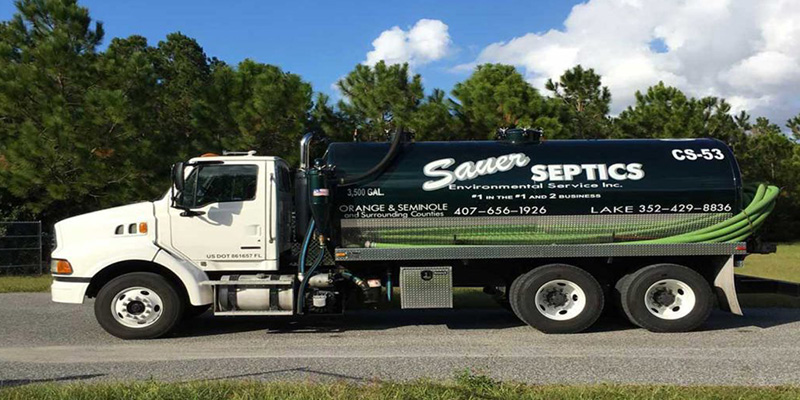 If you are buying a home with a septic system in the Eustis, Florida area, scheduling a septic inspection with us at Sauer Septic is critical. During real estate septic inspections, we thoroughly inspect all components of the system, including the pipes, tank, drain field, and lift station (if applicable). By doing this inspection, we can get a better feel for the age of the system, when the last time the tank was pumped, and any issues that need to be rectified.
Real estate septic inspections give you helpful information you can use to make a confident decision about the purchase of the home or during negotiations with the seller. We recommend having this type of inspection done any time you buy a new house to secure your peace of mind and provide valuable insight into the condition of the septic system on the property.
We perform real estate septic inspections for buyers, sellers, and real estate agents, so if you need an inspection done, we're the ones to call! Reach out to us at Sauer Septic today for further information about septic inspections and what these assessments include.
---
At Sauer Septic, we provide high-quality real estate septic inspections in Orlando, Windermere, Winter Garden, Apopka, Clermont, Casselberry, Altamonte Springs, Eustis, Ocoee, Minneola, Mount Dora, Mascotte, Leesburg, Groveland, Gotha, and Tavares, Florida.