During septic tank inspections, our septic professionals recommend the best pumping schedule, so you can maximize the lifespan of your tank in Eustis.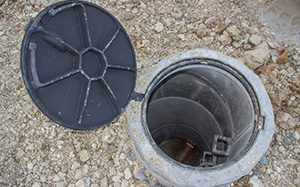 Just as you would have someone clean your gutters each year or provide a plumbing inspection when you've had drain cleaning completed on your kitchen sink, your septic tank should also enjoy routine servicing at your home or business. At Sauer Septic, we often find that septic tank inspections are the best way to keep your tank and your entire septic system operating its best.
The primary functions of septic tank inspections are to check for anything out of the ordinary that could compromise function and efficiency and to determine if there are any immediate or future repair concerns. During septic tank inspections, our septic professionals can also recommend the best pumping schedule so you maximize the lifespan of your tank and take preventative measures against possible septic emergencies.
There are several specific instances in which it may be important to schedule septic tank inspections, such as when you are buying a new home, you haven't had a septic inspection in the past three years, or you suspect you have a septic problem that needs to be addressed.
The good news is that, no matter what your septic servicing request may be, you'll find our team at Sauer Septic knowledgeable and equipped to provide the solutions you need. We can start with a septic tank inspection and then communicate clearly about the needs of your tank and other septic system components.
Septic tank inspections are only a small part of what we do for home and business owners in Eustis, Florida, but it's a great place to start when you work with us at Sauer Septic. Call today to schedule an appointment.
---
At Sauer Septic, we provide high-quality septic tank inspections in Orlando, Windermere, Winter Garden, Apopka, Clermont, Casselberry, Altamonte Springs, Eustis, Ocoee, Minneola, Mount Dora, Mascotte, Leesburg, Groveland, Gotha, Isleworth, Heatherbrooke, Sky Lake, and Tavares, Florida.
Similar Services We Offer: