Buying a home with a septic system doesn't have to be scary – we can help!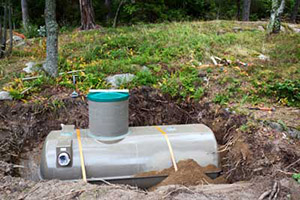 If you are buying a home with a septic system in the Clermont, Florida area, you may have lots of questions about how they work, how to maintain them, and whether the system at the home you are buying is in good condition. Here at Sauer Septic, we have been providing septic services since 1980 and are happy to help you as you begin your journey into home ownership.
Buying a home with a septic system might make you feel anxious if you have never dealt with this type of wastewater system in the past. It can make you feel better about moving forward if you consider that you won't have a monthly bill to pay for the municipal sewer system usage anymore. Furthermore, it isn't difficult to keep a system operating smoothly, as long as you know what you should and should not introduce to the system.
The biggest fear that new home buyers face is concern about repairs and replacement. The best way to put those fears to rest when buying a home with a septic system is having it thoroughly inspected during due diligence. Don't rely on the standard home inspector to give you this service– they don't do the complete inspection that we do. We'll let you know the age and condition of the system, how soon it will need to be serviced, if it is a suitable size for your family needs, and an estimate of the remaining lifespan. If we find significant problems, we'll include those in our report, so you can negotiate with the sellers to cover any costs or choose to move on to another property with fewer issues. Contact us today to schedule an inspection so that buying a home with a septic system isn't as intimidating as you thought.
---
At Sauer Septic, we can help if you are buying a home with a septic system in Orlando, Windermere, Winter Garden, Apopka, Clermont, Casselberry, Altamonte Springs, Eustis, Ocoee, Minneola, Mount Dora, Mascotte, Leesburg, Groveland, Gotha, Sky Lake, and Tavares, Florida.