Our real estate septic inspections protect both buyers and sellers!
The goal of any successful businessperson is to provide what customers expect and then a bit more. If you are a real estate agent, you know that word-of-mouth and repeat business are important. Here at Sauer Septic, we offer a service that is ideal for both buyers and sellers: real estate septic inspections. You already let your clients know the importance of a thorough inspection for both residential and commercial properties. If the Clermont, Florida property has a septic system, having it checked out by a professional is a wise move.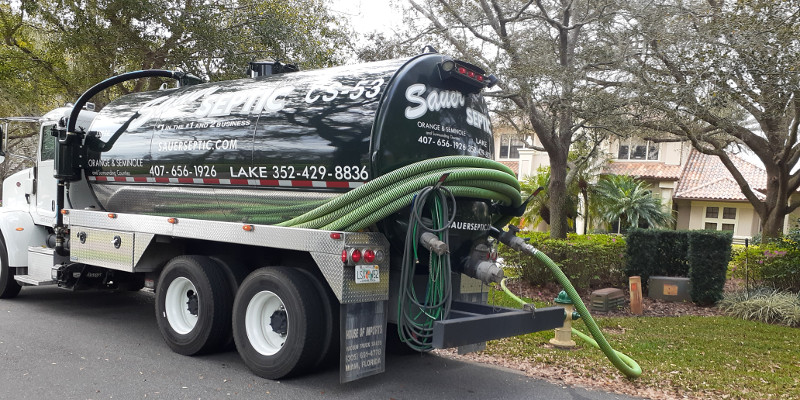 A standard home inspection company generally only observes if all the drains are flowing smoothly and the toilets are flushing appropriately. Unfortunately, there can still be a problem lurking that hasn't yet presented an observable symptom. In addition, it is helpful for a buyer to know beforehand when they can expect to need their first maintenance visit. With our real estate septic inspections, they can have peace of mind that the system is operating as it should.
Real estate septic inspections are ideal for both buyers and sellers. Your sellers will be happy they can honestly tell buyers the system is in good shape while avoiding any last-minute challenges that could delay closing or blow up the deal completely. Your buyers can learn about problems before closing when negotiations are still possible, as well as learn about how to maintain a septic system if they haven't had one before. We are also happy to work directly with buyers and sellers to perform real estate septic inspections. Feel free to call us today with any questions you may have about our locally owned and operated business that has been serving the Clermont area since 1980.
---
At Sauer Septic, we provide high-quality real estate septic inspections in Orlando, Windermere, Winter Garden, Apopka, Clermont, Casselberry, Altamonte Springs, Eustis, Ocoee, Minneola, Mount Dora, Mascotte, Leesburg, Groveland, Gotha, Sky Lake, and Tavares, Florida.