You should know where your septic pump alarms are located and what kind of alert they provide.
Septic systems are a true modern wonder. Having a septic system is like having a personal waste treatment facility that is conveniently located right outside of your home or business in Clermont, Florida or the nearby area. Most property owners don't think very much about their septic systems until they are forced to by the warning signs of problems, like persistent foul odors or a septic backflow into their property. If you want to be alerted sooner when there is a problem with your septic system, septic pump alarms can provide you with this important information.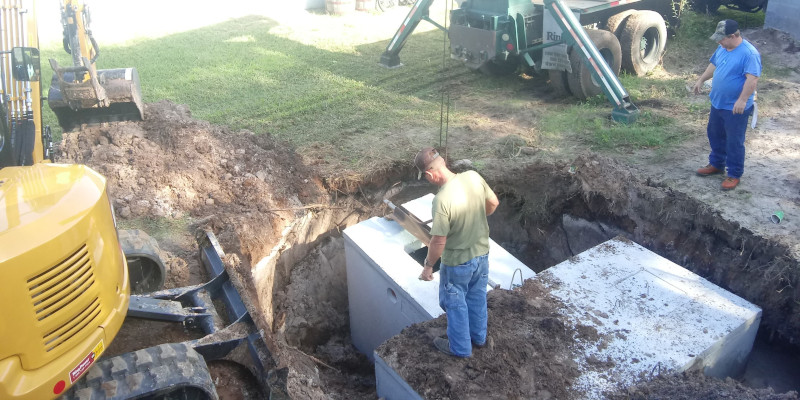 Septic pump alarms can let you know about potential problems sooner. They can alert you when:
The water level in your system is too high.
A breaker that controls your septic system elements has been tripped.
A persistent leak is present somewhere in your system.
The pump is clogged and not working well.
Your drain field is clogged and is not draining properly.
Septic pump alarms can be installed in a variety of locations, including on your septic tank, on the side of your property, in a utility space, or in your basement. The various types of alarms work differently and may alert you with a loud buzzer, a flashing light, or in some other way. If you have septic pump alarms, it is important to understand both where they are installed and what kind of alert you should expect. It is also a good idea to check the alarm periodically to address and correct issues before you have major problems.
To learn more about septic pump alarms, or to address any septic issues you have, don't hesitate to call us at Sauer Septic now.
---
At Sauer Septic, we install septic pump alarms in Orlando, Windermere, Winter Garden, Apopka, Clermont, Casselberry, Altamonte Springs, Eustis, Ocoee, Minneola, Mount Dora, Mascotte, Leesburg, Groveland, Gotha, Sky Lake, and Tavares, Florida.