If your property is in the Apopka area, we can handle real estate septic inspections to help speed up the sales process.
One of the most important things you can do to take care of your septic system is to keep up with regular septic inspections. However, when you're buying or selling a property, real estate septic inspections should always be performed by a skilled professional. If your property is in the Apopka, Florida area, our team at Sauer Septic can handle your real estate septic inspection. During the inspection process, we start by performing a thorough assessment of all components of your system, including the plumbing, septic tank, drain field, and any other parts. If we spot any red flags, we can discuss options with you and develop a plan for repair.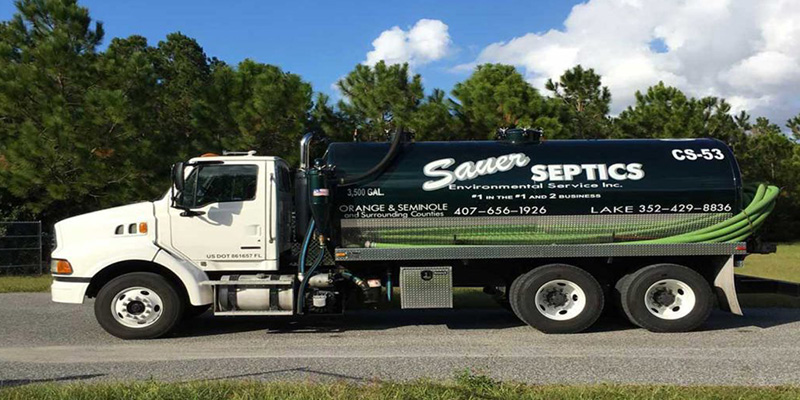 As part of your real estate septic inspection, we can also bring our pump truck to pump out the solid waste and sludge from your tank. This doesn't need to be done as often as a routine inspection, but we can get you established on a schedule for septic pumping that will help lessen your risk of backup and other septic problems.
Some of our customers also rely on us for real estate septic inspections when selling or buying properties. Having an inspection done prior to putting your home up for sale or making an offer on a house is a smart idea, since it can lessen the risk of purchasing a property with problems that will require expensive repairs. Whether you're planning to buy real estate or you just want to establish a better routine to care for your septic system, give us a call at Sauer Septic to schedule a septic inspection at your property.
---
At Sauer Septic, we provide high-quality real estate septic inspections in Orlando, Windermere, Winter Garden, Apopka, Clermont, Casselberry, Altamonte Springs, Eustis, Ocoee, Minneola, Mount Dora, Mascotte, Leesburg, Groveland, Gotha, Sky Lake, and Tavares, Florida.