When you need to schedule septic pumping services or require an expert to take care of a septic problem in Orlando, you can rely on our professionals to handle the job.
Septic Pumping Services in Orlando – Proper maintenance and care of your septic system is what keeps you from experiencing septic emergencies at your home or business in Orlando, Florida. From scheduling routine maintenance to having a professional team complete an inspection, you can avoid costly repairs by having an expert check your system on a regular basis. One of the most important decisions you'll make is which company you'll call for septic pumping services.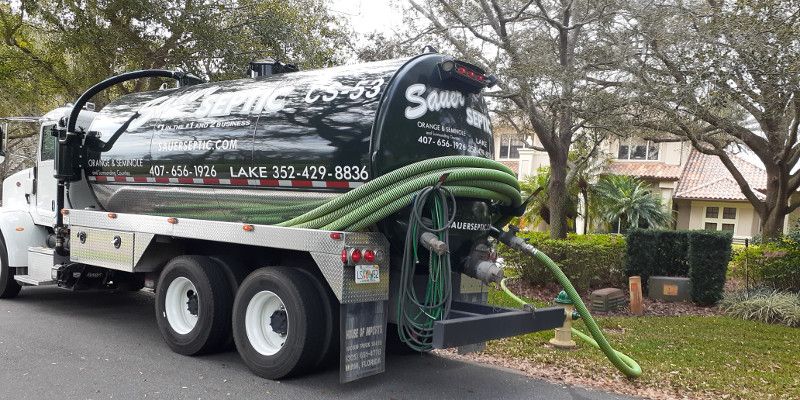 At Sauer Septic, we believe our experience and expertise make us a great choice for your septic servicing needs!
At Sauer Septic, we have been assisting residential and commercial customers with their septic needs since 1980, so when you need to schedule septic pumping services or require an expert to take care of a septic problem, you can rely on our professionals to handle the job. Not only can we help you determine how often you should schedule your routine septic pumping services, but we can also provide an inspection and diagnose any problems before they turn into a major repair. It's important to us to ensure that you receive quality services and that you are fully informed about the condition of your septic system, so you know how to maintain this important system more efficiently between septic pumping services.
In the event that septic pumping services turn up a problem that needs immediate attention, you don't have to worry about calling another company to handle the job. We'll be happy to ensure that your septic system is restored to good working order and ready for regular use again. In fact, if you ever experience a septic emergency, our team is here for you with 24-hour emergency services that will give you peace of mind that you have a go-to team for the job when the need arises.
This is the company to hire to perform septic service.
"No doubt - this is the company to hire to not only perform septic service but to receive experienced advice about septic system replacement options and benefits. This is a family-owned business. They were prompt for the appointment, the price was competitive, and they carefully replaced our grass after pumping out the septic tank."
★★★★★ Kathleen M.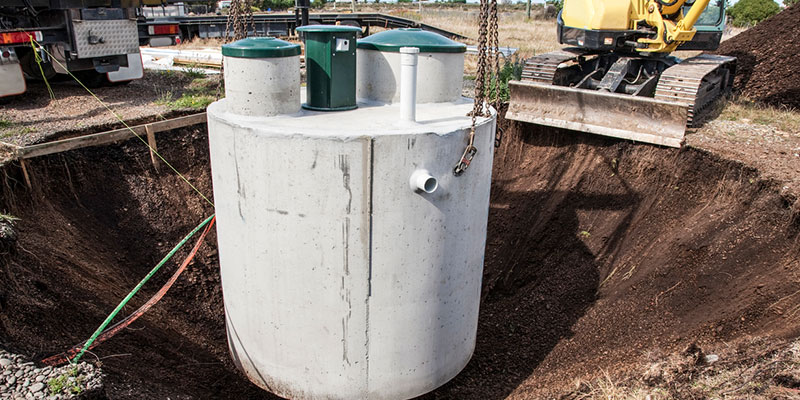 Septic Tanks
For over 28 years, Sauer Septic Systems has worked with home builders, homeowners, and contractors all over the Greater Orlando and Kissimmee areas.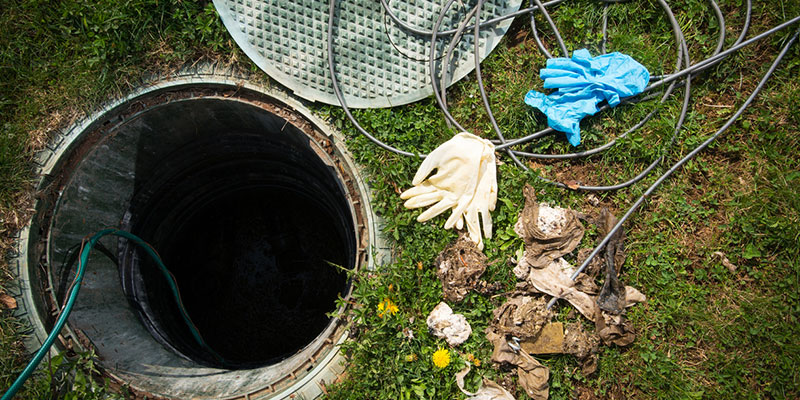 Septic Tank Pumping
We have been serving central Florida's residential and commercial properties with septic tank pumping & cleaning service since 1980. Give us a call for more information.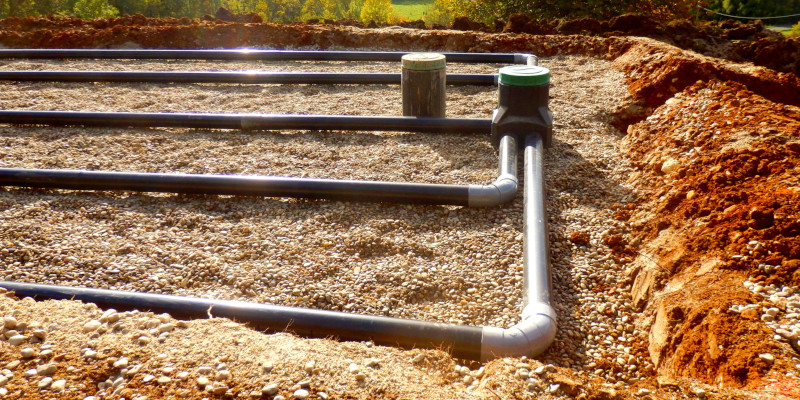 Drain Field Services
Some of the drain field services we provide in the Orlando, FL area include inspections, installations, and repairs. Your drain field is one of the most critical components of your septic system.
The Importance of Septic Pumping
At Sauer Septic, we are also equipped to handle more expansive septic requirements, like the design and installation of a new septic system. Whether you are building a new home or your business' septic system is in need of replacement, we offer the comprehensive services that make it easy to achieve your wastewater management goals. It's important to have a knowledgeable team handle this type of service, so you feel confident that your new septic components will last for many years to come. You'll find that we not only offer expert solutions in the Orlando area, but also that once your new installation is complete, we are easily your most logical choice for septic pumping services and routine maintenance. After all, as the designers and installers of your septic system, who better to keep it working its best?!
You can rely on us at Sauer Septic for all your septic system needs at your home or business in Orlando, from septic pumping services to diagnosis and repair to design and installation. If you have questions about septic pumping services or need to schedule routine maintenance at your home or business, give us a call today to learn more! We look forward to working with you.
---
At Sauer Septic, we provide high-quality septic pumping services in Orlando, Windermere, Winter Garden, Apopka, Clermont, Casselberry, Altamonte Springs, Eustis, Ocoee, Minneola, Mount Dora, Mascotte, Leesburg, Groveland, Gotha, Sky Lake, and Tavares, Florida.
Why Choose Sauer Septic?
Since 1983, we have been the Orlando, Florida area's premier septic system contractors, performing septic system pump-outs, septic system installation and repair, and drain field services. If you ever find yourself in need of septic services, our friendly and knowledgeable staff is ready and waiting to help. We will do everything we can to pinpoint the problem correctly and address your septic needs in an efficient and professional manner.
Check out what some of our clients have said about our septic services.
Routine septic pump out at a reasonable price. Thanks!
Jeff Craighead
14:34 21 Aug 22
Great prices and I got same day service
Jeremy Davis
14:08 16 Apr 22
Jeff from Sauer Septic came to my home on time, and noticed that it was a pump that was turned off that was causing the backup on my tank, and not the drain field. He was honest, and I recommend him for any plumbing/septic needs.
Inti Sumac
18:06 08 Feb 22
Ron Ziolkowski
13:23 12 Nov 21
Very reliable. Young man very polite. Very knowledgeable about what he was doing.
Margaret Leblanc
03:03 04 Jul 21
Louis was polite, fast, friendly and helpful. I will definitely use Sauer's again. A great HomeAdvisor recommendation
Joan Atkinson
13:57 29 Apr 21
This is response for Karen oh I mean (Angie), I would like to start by saying you really should take time to educate yourself as a home owner and less time being so negative. I see you are all about looks by the good eyebrow review but everyone else you sweep under the bus. So since you brain was pumped out at the time your septic was let me help you dear, So a Septic that has been pumped out will fill up quickly ( a few days or even a moth) depending on water usage and how much rain we have recently received, if your drain field is bad an the is what sounds like is going om for you. I am very confident you litter box was pumped and you have a bad drain field you should remove you false accusation on this company. The have been in business for a long time an are A+ rated at the BBB you seem to be the type of person that is never satisfied and probably divorced as well. Until next time when we discus why is my power out addition and how to check you breaker box.
Dale and Greg came out today to drain our septic tank. They were on time, and professional. They gave advice on what to expect moving forward after draining, and even told us how to drain excess water if the septic tank was clogged, preventing backups into the house.There were no hidden fees, and we were charged exactly what was quoted. I'd recommend them to anyone with a septic system.
The tech Dale was prompt, knowledgeable, informative, and has good people skills. Plus he prepped, pumped, and cleaned up well. Will definitely recommend this company
SAUER SEPTIC SYSTEMS ARE THE CONSTANT PROFESSIONALS!My family has utilized SAUER'S expert services over and over again andat many a property we have currently and in the past. They have done simple intelligent smart fixes for us, as well as brand new holding tank and drainfield installations for several of our homes, and for several of our friends and family members. ALWAYS AN EXPERT JOB, AND WITH A SMILE! After bids and reviews, I found SAUER SEPTIC SYSTEMS TO BE MY "GO TO" COMPANY FOR ALL OF MY SEPTIC SYSTEM NEEDS! THANK YOU SAUER SEPTIC!
JASON FULMER
20:25 30 Jan 20
chris Poff
23:37 21 Jan 20
Excellent service and reasonable pricing for pumping my septic tank out, I have used them for a few years and will keep on using them when I need them, they are awesome people to do business with.
Haze Pennington
20:48 14 Jan 20
Your call to Sauer begins with a very friendly administrative assistant scheduling your service as soon as possible. The time slot and pre-call are exactly as Jennifer promises. Sauer's technician, Dale, begins work immediately, locates the field, tanks and filters. He works cleanly and efficiently as your septic and field are his #1 priority. Pump out begins and within minutes your tanks, filter and caps are clean and put back on. No dirt, grime or rocks are left behind - Dale is efficient and knows his business. We highly recommend Sauer and their employees - all at a great price! There is none other than Sauer for your septic needs!
Anita Alliston
18:53 16 Oct 19
Chris tried his absolute best to solve our septic issue, but it turns out our tank wasn't properly installed initially. He was super wonderful and really tried to help, but did provide a detailed description of the problem and solution for our land lord. Highly recommend a dedicated company and an employee like this one. I could tell he was being honest and really felt defeated by not being able to help, even though it was not his fault at all. Thank you for your hard work today!
Shana Crisan
14:06 09 Oct 19
We had our drain field and a concrete lid replaced on our septic system. The guys were very professional and had the work completed in a timely manner. A year later and our septic is still working beautifully. Quality work and budget friendly. I highly recommend this company.
Jenn Godin
06:51 23 Jul 19
These guys installed my new drain field and did work on my septic tank. Over 1 year later everything is still working great! Quick, no hassle, affordable service too! Thanks guys!
Jake McKenna
06:49 23 Jul 19
Was really worried because I never had septic tank problems before. But Dale and the folks at Sauer were quick to respond, very knowledgeable and reasonably priced. A very well run family business. Very highly recommended. Thanks Sauer Septic.
I had a Septic Emergency and was in a panic. Sauer Septic was able to give me same day service, the technician came out and provided an excellent service and walked me through everything. I could not have been happier. Sauer Septic you have a Customer for Life and I will be referring you to all of my Family, Friends and Neighbors.
Susan Gromer
21:06 21 Mar 19
Very Pleased with the Services provided by Sauer Septic, the technicians are very knowledgeable and can answer all of your questions. Very Prompt and Reasonably Priced. I will call Sauer Septic for all my future septic needs and will highly recommend to anyone in need of Septic Services.
Brayden Jon-Alan
20:45 21 Mar 19
We did a full replacement on are septic system,and are well pleased everything went smooth and have not had any problems since. Sauer Septic Systems did a great job and got it done in one day ! Awesome company will Recommend them if you are wanting to get the job done right! A++ Sincerely Juston & Kim
Juston OLeary
01:05 22 Mar 17
Prompt Reliable CompanyCompetitive Prices
Darrell Clay
19:19 27 Sep 16
Get a Glimpse of Our Trucks and the Work We Do
Warning Signs It's Time for Septic Pumping