We can help you keep your system functioning properly with septic pumping services.
There are many things that you should give careful attention to so that you don't experience hardships. Taking care of the septic system at your Minneola, Florida home or business definitely falls into that category. At Sauer Septic, we know the last thing you need is a backup that needs professional cleanup services or a prematurely failed system that entails considerable expense. With our septic pumping services, we can help you avoid both of these scenarios.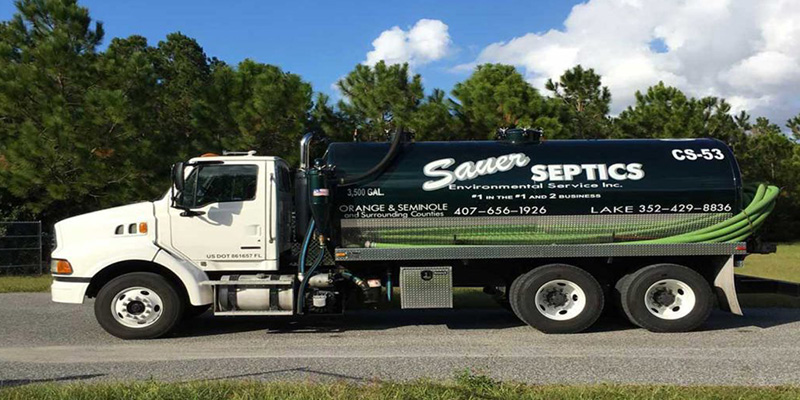 It is a common question to ask how often you should call for septic pumping services. Unfortunately, there is not a common answer. Every property, family, and situation is different. In some cases, annual pumping or even more frequently is recommended. Others can go three or even five years in between. The one thing that is true for everyone, however, is that you can't schedule it too frequently, only too infrequently, so it is best to err on the side of caution. Annual inspections along with septic pumping services will not only resolve the waste, but also give us the opportunity to inspect the system to alert you to a potential problem while it is still manageable.
While you would hope to never need emergency services, rest assured that we offer 24-hour emergency septic pumping services to get you out of tight spot. We also offer more involved septic services, including design and installation of a new septic system. Don't hesitate to reach out to us if you are ready to schedule septic pumping services or you have any questions about the proper operation of your septic system.
---
At Sauer Septic, we provide high-quality septic pumping services in Orlando, Windermere, Winter Garden, Apopka, Clermont, Casselberry, Altamonte Springs, Eustis, Ocoee, Minneola, Mount Dora, Mascotte, Leesburg, Groveland, Gotha, Sky Lake, and Tavares, Florida.