There's more to septic tank pump-outs than you might realize– call us to find out more!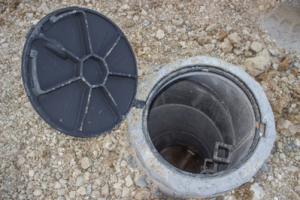 If you were to pour water into a glass with your eyes closed, how would you know when it was becoming full? You'd find out when you felt and heard the water splashing onto the counter. Now think about the septic tank at your Mascotte, Florida home in the same way. The problem is that when it gets full, it isn't overflowing clean water that you're forced to deal with – it is waste water, and that is not a clean-up task you want to deal with. That is why you shouldn't wait to schedule septic tank pump-outs until the last minute.
Here at Sauer Septic, our professional team handles this service on the right schedule for your situation. While the rule of thumb is to have septic tank pump-outs done every three to five years, that is a pretty wide window, and if you go by the lower end, you could be paying for more visits than you need to, and if you try to make it to the five years, you could learn the hard way that was a bit too long. One suggestion is to call on us for an inspection every two or three years, not only to gauge whether it is time for a pump-out, but also to make certain your septic tank and drain field are operating effectively and efficiently.
We can also discuss some great tips on how to extend the time between septic tank pump-outs and how to keep your system performing properly. We recommend having the septic system inspected on a property you are considering purchasing, as well, as we do a comprehensive inspection that goes above what a standard home inspection covers.
If you can't remember the last time you had your septic system serviced or you'd like to schedule an appointment, don't hesitate to contact us. While we do offer 24-hour emergency care, we'd prefer to help you avoid this scenario, so call today to learn more.
---
At Sauer Septic, we provide high-quality septic tank pump-outs in Orlando, Windermere, Winter Garden, Apopka, Clermont, Casselberry, Altamonte Springs, Eustis, Ocoee, Minneola, Mount Dora, Mascotte, Leesburg, Groveland, Gotha, Sky Lake, and Tavares, Florida.