Get your septic pumping done regularly to avoid other issues.
Septic systems are not something that you can neglect. In fact, if you do happen to miss a septic pumping date, your septic system will let you know soon enough with a messy and costly cleanup due to a septic tank overflow! If you would like to keep your septic system working smoothly, we here at Sauer Septic are here to help you with your regular septic pumping schedule. Whether you are a residential or commercial customer or whether you have a small tank or a large one, we want to make sure your septic pumping takes place on a regular basis so that you can avoid issues with your Groveland, Florida septic system.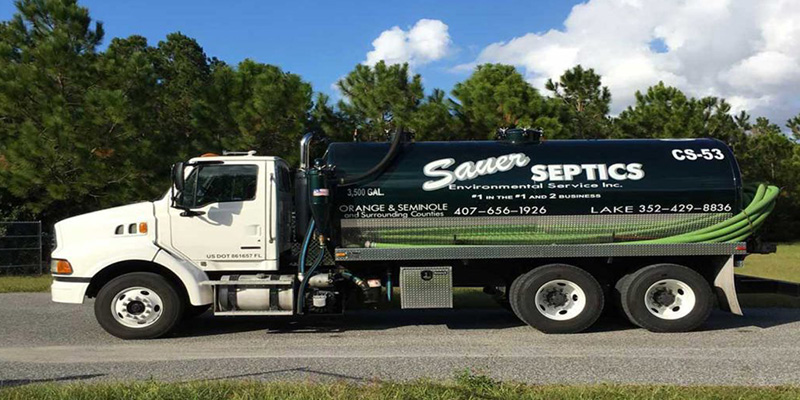 When you have septic pumping done on a regular basis, you are able to avoid so many problems and costly cleanups! Because septic pumping is done, on average, every three to five years, take the time during your septic pumping to also schedule your other septic services that can be beneficial as well. For example, when your septic pumping is completed, we here at Sauer Septic are also able to look around your septic system and make sure no cracks or issues are starting to come up within your tank. Small, preventative maintenance checks like this one can ensure that your septic system functions properly for years to come.
If you are in the Groveland area and looking for someone reputable to take care of your septic pumping, look no further than our team here at Sauer Septic!
---
At Sauer Septic, we provide high-quality septic pumping services in Orlando, Windermere, Winter Garden, Apopka, Clermont, Casselberry, Altamonte Springs, Eustis, Ocoee, Minneola, Mount Dora, Mascotte, Leesburg, Groveland, Gotha, Sky Lake, and Tavares, Florida.