Make sure your maintenance and septic tank pump-outs are done on a regular basis for your Clermont home or business.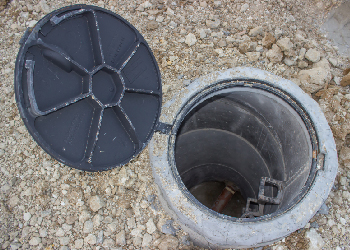 Septic Tank Pump-Outs in Clermont – As any septic system owner knows it's very important to have your septic system inspected and maintained on a regular basis. These maintenance checks can include everything from inspecting the drain field to septic tank pump-outs. Here at Sauer Septic, we want to help you keep your septic system running in the best conditions possible.
For that reason, we recommend the following for our Clermont, Florida customers:
1.Don't procrastinate your septic tank pump-outs. We understand that you're busy, and adding another thing to your agenda can cause some anxiety. However, skipping septic tank pump-outs is not something to avoid or ignore. Imagine the last time you put gas in your car. What would happen if the tank was full, but you kept pumping gas in? Now imagine what happens to your septic tank when it is full! The inconvenience of scheduling a septic tank pump-out far outweighs the repairs and mess you'll experience if you don't.
2.Make sure your technicians are skilled and qualified. Septic system care can actually be rather dangerous if you don't know what you're doing. At Sauer Septic, we have been in the septic business for over 30 years, so you can feel confident that your septic system will be properly cared for.
3.Care for your septic tank between septic tank pump-outs. With septic systems, it is crucial that you, the home or business owner, take care of your septic tank between septic tank pump-outs. The health of your septic system is heavily reliant upon you ensuring that only approved materials go down your toilets and drains. Pouring bleach down the drain and heavy garbage disposal usage are just a couple of things you should be avoiding.
For regular septic tank pump-outs in your area, be sure to call us at Sauer Septic today!
---
At Sauer Septic, we provide high-quality septic tank pump-outs in Orlando, Windermere, Winter Garden, Apopka, Clermont, Casselberry, Altamonte Springs, Eustis, Ocoee, Minneola, Mount Dora, Mascotte, Leesburg, Groveland, Gotha, Isleworth, Heatherbrooke, Sky Lake, and Tavares, Florida.