Everyone in Clermont with a septic system has one thing in common– they all need regular septic pumping.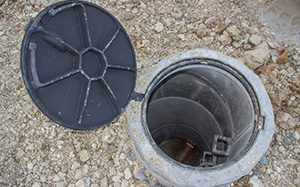 Septic Pumping in Clermont – Whether you are a new or seasoned septic system owner, whether you are a commercial owner or a residential owner, everyone with a septic system has one thing in common– they all need regular septic pumping. If you've never owned a septic system before, this can feel like an extremely daunting task. Who should you call? What will the process be like? Can you call them in an emergency? How often does septic pumping need to happen? Our experienced team and Sauer Septic can help answer these questions, along with any others that you might have about septic pumping.
First, you will need to find a reputable septic company to complete the septic pumping.
Septic companies can crop up and go out of business in the same fiscal year, so it's important to find one with experienced professionals. Septic pumping can actually be rather dangerous if done by someone who doesn't know what they're doing, so make sure your septic company is an established one like Sauer Septic. Next, familiarize yourself with the septic pumping process. In almost all cases, your septic professional will find the septic tank, pump out the solids and liquids inside with specialized trucks, and safely dispose of the refuse. Additionally, your septic technician may perform minor repairs and maintenance checks during this time. Make sure to choose your septic company carefully, since some will not come help outside of regular business hours.
Lastly, the amount of septic pumping that needs to be completed depends upon a few different factors like the size of the septic tank, the number of people within your household, and whether your property is commercial or residential. All these factors can cause your septic pumping schedule off, so it's crucial to take them into consideration.
We would like to tell you more about our septic pumping services in Clermont, Florida. Please contact us with any questions that you might have!
Frequently Asked Questions and Answers Regarding Septic Pumping
Septic systems are like small sewage treatment plants that are for use for an individual household or business. While they are simple in theory, septic systems can be complex and almost always require the assistance of a septic professional to ensure they keep running smoothly. When it comes to septic pumping, we get many of the same questions. We at Sauer Septic wanted to take this time to address some of our most frequently asked questions and their answers here.
How often do I need my septic tank pumped?
Every 3-5 years is the rule of thumb, but this number can vary quite a bit depending on certain factors. The size of the tank, the size of the property, and the number of people occupying or using the property should all be considered for septic pumping and the timing.
How can I tell when my septic tank needs pumping?
You should go by the recommended timing whenever possible and perform your septic pumping before it becomes an emergency. If you start to have slow flush or drainage, foul odors in your yard or backflow, call immediately for septic pumping.
What can happen if I don't complete septic pumping?
Terrible things! If you don't complete septic pumping, you can end up with solid waste either in your
drain field
, where they don't belong and can pollute the groundwater or, perhaps worse, being forced backwards into your home in a process known as "backflow."
What should I do if I need emergency pumping?
Contact an emergency septic service right away. The cost of cleanup will be substantial, but not as much as if the problem were to sit and become worse.
We hope that this article was able to answer some of your most pressing septic pumping questions. If not, please let us know, and we will be happy to help you. Contact us today to learn more!
---
At Sauer Septic, we provide high-quality septic pumping services in Orlando, Windermere, Winter Garden, Apopka, Clermont, Casselberry, Altamonte Springs, Eustis, Ocoee, Minneola, Mount Dora, Mascotte, Leesburg, Groveland, Gotha, Isleworth, Heatherbrooke, Sky Lake, and Tavares, Florida.