Get your septic system back to normal with drain field repair.
Though you may be less familiar with it, your drain field is just as essential to your septic system as your septic tank. It's a system of pipes filled with gravel to absorb and filter through the effluent and wastewater that flows from your septic tank to keep your septic system from flooding, backing up into your home, or causing other unwanted contaminations. That's why it's important to schedule drain field repairs as soon as you notice an issue before any contamination or other damage can occur.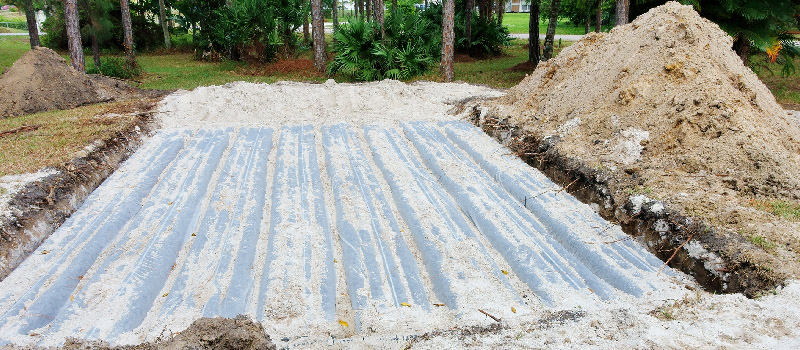 When you notice the sewage backing up into your home, flooding around the drain field, or foul odors surrounding your drain field, you should schedule a drain field repair right away. You could have a clogged or broken pipe in your drain field system that could be causing harmful contamination to your ground water and home and could potentially lead to more costly and extensive repairs if left untreated.
Here at Sauer Septic, we are ready to help you with any drain field repair you might need in the Winter Garden, Florida area. We have been in business since 1980 and offer our decades of experience and knowledge to perform the most efficient and effective repairs for your drain field. When you schedule an appointment with us, you will be working with one of the best companies in the business. We will respond quickly to your call, inspect your drain field to determine the cause and extent of the problem, and work quickly to implement any necessary drain field repairs to get your septic system functioning properly and efficiently once more.
Don't settle for an imperfect drain field and septic system. Get your septic system back to normal when you call us today to schedule a drain field repair.
---