Our team of experienced technicians can provide a thorough and valuable drain field inspection in Windermere.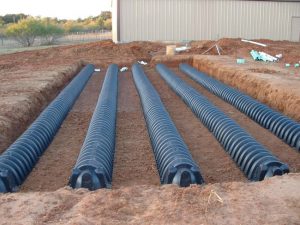 Drain Field Inspection in Windermere – A drain field inspection is one of the best and easiest ways to ensure that this crucial component within your septic system is working correctly. Our team of experienced technicians at Sauer Septic will provide you with a thorough and valuable drain field inspection in Windermere, Florida. We start the process by performing a visual inspection of all pipes and other parts of the drain field, as well as the surrounding area, to look for potential damage. If we do locate any issues, we will then develop a plan of action to repair or replace the damaged components, ensuring that your drain field is in good working condition to prevent damage.
Each of our technicians has received extensive training in the proper method of drain field inspection and will look for any potential causes for concern. We have been in business since 1980 and continue to provide the same top-notch service to each of our customers. Whether you are looking for a trusted company to provide you with a drain field inspection at your property or are building a new home and need someone who can design and install a new system, we are the team to call.
When it comes to septic services, our team members do it all. We can help with a wide variety of septic issues and concerns, including drain field inspections to protect against environmental damage. Our company also holds an outstanding rating with the local chapter of the Better Business Bureau.