Our drain field repair services can restore full function to your septic system.
When you need septic drain field repair, you can't wait around. That's why we offer 24-hour emergency service here at Sauer Septic. Your septic system can't work without a properly functioning drain field. When you trust us to complete your drain field repair, you can feel confident in the results. We have nearly 40 years of experience serving homes and businesses in and around Tavares, Florida. As a locally-owned and operated business, we strive to deliver unparalleled customer service, as demonstrated by our outstanding rating with the Better Business Bureau.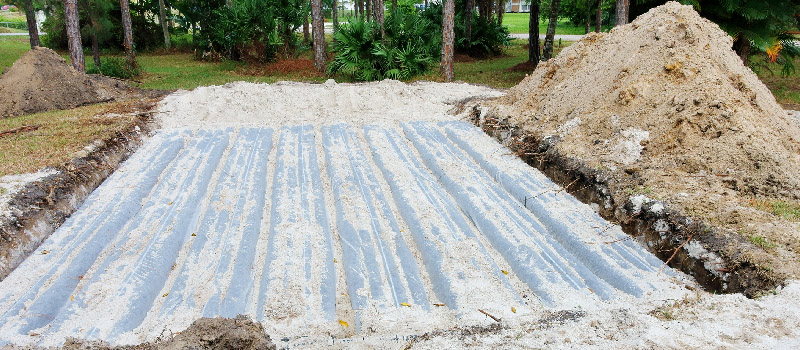 When it comes to drain field repair, we can take care of all issues, from small to large. We are fully licensed and insured. We will not make a quick guess about the problem in your drain field, which could lead to costly repairs that aren't actually necessary. We will thoroughly inspect your system first and carefully diagnose the problem using all our knowledge, experience and expertise. We will plan an effective solution and then complete your drain field repair correctly the first time.
One of the best things you can do to prevent the need for emergency drain field repair is to get your drain field and the rest of your septic system inspected regularly. Regular inspection allows us to identify problems when they are small and correct them much more easily. If you are ready to schedule a drain field inspection or if you need a drain field repair right away, don't hesitate to call us today here at Sauer Septic.
---