Trust us to perform your drain field installation at your new home or business.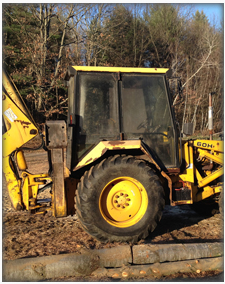 Are you completing new construction in or around Tavares, Florida? If you are looking for a reliable company to complete your drain field installation, we are just a phone call away. Here at Sauer Septic, we have the knowledge and experience needed to perform superior drain field installation for homes and businesses. As a locally-owned and operated business with a superior rating from the Better Business Bureau, you can rely on us to give you a drain field and septic system that performs reliably.
During your drain field installation, you can expect:
Precision: We will always make sure that the appropriate permits are in place before we begin work. We are also very familiar with all the local and state requirements that must be met, ensuring that your system will pass inspection the first time and save you hassle.
Careful placement: We work hard to protect the environment by carefully considering the location of your drain field. We evaluate the soil to make sure that your wastewater will be properly treated while protecting underground water sources and streams.
Answers to your questions: We want our customers to understand how their septic system and drain field work, as well as knowing the dos and don'ts of having a septic system. Before we leave your home or business, we will make sure you have the knowledge you need to take care of your septic system.
Once your drain field installation is completed, you will be glad to know that we can also perform needed maintenance and repairs down the road. Give us a call here at Sauer Septic today.
---