Don't wait until you are having major problems to get drain field inspection.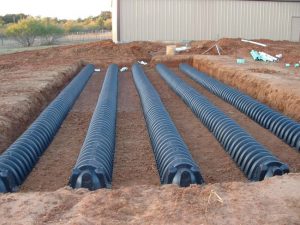 If you have any reason to suspect that your septic drain field is not performing properly, or if you have never had a drain field inspection performed, give us a call here at Sauer Septic to schedule a drain field inspection today. Your septic drain field is one of the most important components of your home's or business' overall septic system. If the drain field stops working properly, the entire septic system cannot do an effective job of cleaning the wastewater from your home or business in Tavares, Florida.
When we come to perform a drain field inspection, it gives us a chance to diagnose and repair any potential problems before you have a sudden, emergency situation on your hands. We start by inspecting the area of your drain field thoroughly, using our knowledge, experience and expertise to look for warning signs of possible failure. We can also answer any questions you have about how to protect and maintain your septic system over time. One of the most common issues we see is that people don't even know where their drain field is and cause accidental damage to it by parking heavy vehicles on it or even building over top of it.
Keeping your drain field working properly protects your pocket, but it also protects the environment. A failing septic system can contaminate ground water and streams around your home or business. For the peace of mind that a drain field inspection would give you, all you have to do is give us a call and schedule yours today.
---