Turn to our professional team for all your irrigation drain field maintenance needs.
You might not think about your irrigation drain field very often, but you'll definitely notice when something has gone wrong with your system. Common signs of an overloaded drain field can include flooding, plumbing backups, foul smells, and other unpleasant things. Regular irrigation drain field maintenance is required if you want to keep your commercial or residential septic system in optimal condition.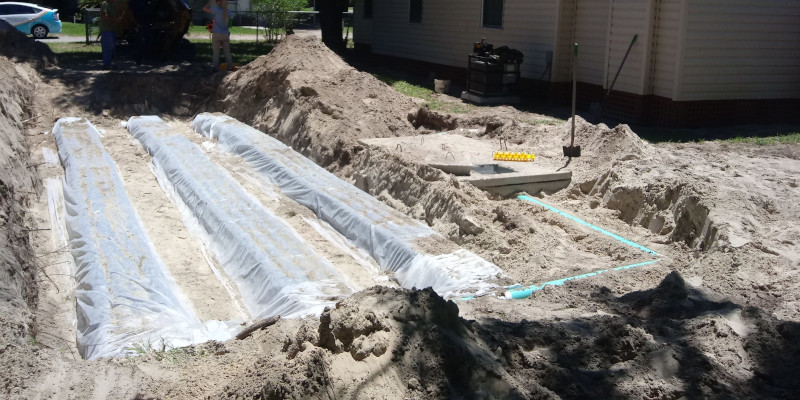 Here at Sauer Septic, we have over 40 years of professional experience in this industry. We're proud to offer our wide range of services throughout the Orlando, Florida community, including irrigation drain field maintenance services. If you've been noticing issues with your irrigation drain field, we encourage you to schedule an appointment with one of our experts as soon as possible.
When you contact us for regular irrigation drain field maintenance service, we'll arrive at your home to conduct a thorough inspection of your system. One of the first things we'll check is the condition of your septic tank. Depending on the size of your household, your septic tank should be pumped every three to five years. If your tank hasn't been pumped in several years, this could be the cause of your drain field issues.
After our experts have identified the issues with your septic system, we'll explain the problem to you in clear language and give our recommendations for appropriate solutions. Once we have your approval, we'll move forward with any repairs or maintenance tasks needed to keep your system functioning properly.
If you need irrigation drain field maintenance in the Orlando area, reach out to us to schedule an appointment or request more information.
---
At Sauer Septic, we provide irrigation drain field maintenance services in Orlando, Windermere, Winter Garden, Apopka, Clermont, Casselberry, Altamonte Springs, Eustis, Ocoee, Minneola, Mount Dora, Mascotte, Leesburg, Groveland, Gotha, Isleworth, Heatherbrooke, Sky Lake, and Tavares, Florida.