For all of your drain field repair needs in the Orlando, FL area, we are here to help.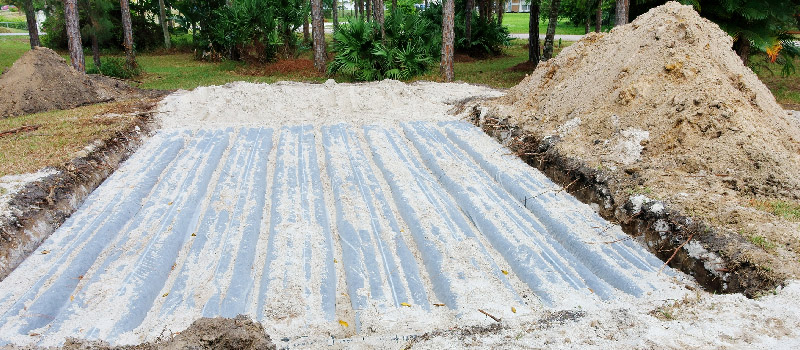 Drain Field Repair in Orlando – When your drain field starts to fail, your entire septic system is put at risk. This is why, once you start to notice something has gone wrong with this aspect of your septic system, it's essential that you get the problem taken care of as quickly as possible. At Sauer Septic, we are always ready and waiting to help you in your time of need and will get your drain field back up and run like it should be in no time.
During the drain field repair process, we won't simply guess about what's going on with your drain field and get to work fixing what we think is wrong. Rather, we will thoroughly inspect your drain field, determine what the cause of the problem is, and implement an effective solution. As we do this, we will rely on our extensive experience in the septic industry and our immense knowledge of drain field repair procedures.
If you would like to avoid unexpected drain field repair situations, we strongly recommend allowing our professional team to come and inspect your drain field on a regular basis. During your inspection, we will make sure your drain field is working effectively and efficiently and determine if there are any immediate repairs you should do.
The next time your drain field starts to malfunction, make the right choice and let us at Sauer Septic come and take a look at it. To schedule a time for service in the Orlando, Florida area or to find out what sets our operations apart, please don't hesitate to reach out to us today.
---