Get A Quality Aerobic Septic System From Sauer Septic In Orlando, Florida!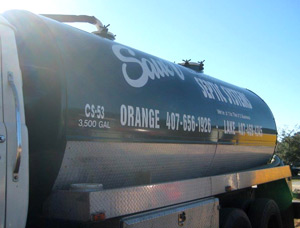 Aerobic Septic in Orlando – Aerobic Treatment Systems or Aerobic Waste Water Systems contain aerobic bacteria completely different from septic bacteria. With a constant need for air movement, aerobic bacteria are more voracious eaters and will actually consume regular pathogens more rapidly and completely than a traditional septic system. Water emerging from the system is far cleaner and in most cases can be used to irrigate your lawn or garden. Florida State Law requires all that aerobic treatment units be serviced every 6 months. At Sauer Septic, we provide maintenance packages to keep them running for the long term.
SAUER AREOBIC TREATMENT SYSTEMS IN ORLANDO INCLUDE:
Three tank designs installed, serviced and maintained
Custom fitted for large or small families
Low maintenance and energy use designs provide maximum useable water with no difference in performance
At Sauer Septic, we will handle every aspect of your aerobic septic system for service, design and installation. We can also work with you to have a system running with a minimally invasive construction period and we'll consult with you on the proper use of effluent water.
Contact us today for a free estimate!
---
At Sauer Septic, we provide high-quality aerobic septics in Orlando, Windermere, Winter Garden, Apopka, Clermont, Casselberry, Altamonte Springs, Eustis, Ocoee, Minneola, Mount Dora, Mascotte, Leesburg, Groveland, Sky Lake, Gotha, and Tavares, Florida.