Our drain field installation services will provide you with a high-quality septic system in Ocoee.
Your septic system serves a vital function for your home, and that means you always want to feel certain that each component of the completed system is working its best. At Sauer Septic, we have over three decades of experience providing our customers with comprehensive septic solutions in Ocoee, Florida, and we are equipped to help with every stage of your septic system design, installation and maintenance.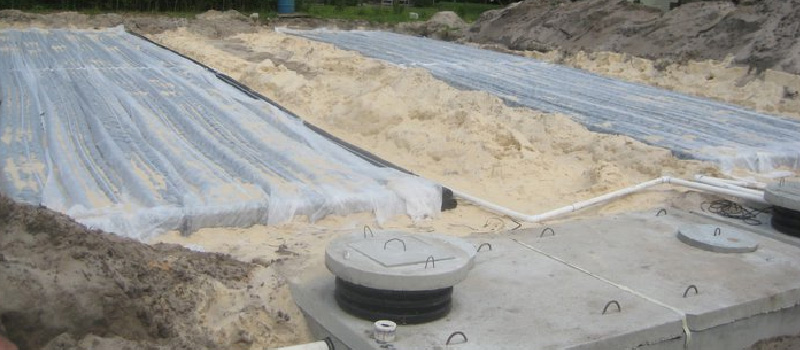 While it's fairly commonplace to put emphasis on your septic tank because it needs routine cleaning, another critical component is your septic drain field. Drain field installation that is completed incorrectly will cause lots of problems for your septic system and you home, and it's important to have a knowledgeable and experienced company complete this task.
Our drain field installation services at Sauer Septic not only provide you with a high-quality septic system, but we will also make sure your drain field provides years of efficiency and function for your needs. You can even rely on us to come back out to your property to complete drain field inspections, so you'll always have an expert eye to tell you when your drain field needs attention.
As a locally owned and operated company, we feel confident that you won't need to turn anywhere else when you require drain field installation or any other septic services in Ocoee. We are fully licensed and insured and will work with you at each stage of your septic system installation to ensure that you get the best possible results. Call us today to schedule an estimate.
FAQs About Drain Field Installation
Our team at Sauer Septic has worked on countless drain field installation projects over the years, and we have answered countless questions about the process as well. Keep reading to learn the answers to a few of our most frequently asked questions on the subject.
How does drain field installation work?
The drain field installation process starts with excavation. If we are replacing an existing drain field, we first need to expose the old pipes so we can remove them, and if we're installing a brand new one, then we need to excavate your yard so we can install the pipes underground. Then, we'll lay the pipes and add the filtration materials, and then connect everything together. We'll also perform some tests to make sure the drain field performs optimally. Finally, we'll cover everything up again to leave your yard looking great.
How long does a drain field last?
The lifespan of a drain field varies depending on the conditions it is exposed to and how well it is maintained. However, under normal conditions and with good care, your drain field should last about 50 years—once our drain field installation process is complete, you shouldn't have to worry about it for a good long while as long as you keep up with needed maintenance.
How can I tell if I need to replace my drain field?
Some of the most common signs of drain field issues can be seen in the condition of your lawn. If your lawn develops persistently soggy patches or puddles that never seem to dry up, then it's likely you need to replace your drain field, as the current one is leaking. On the other hand, you will also need drain field installation services if patches of your lawn become unusually healthy and lush, as the grass in these areas is almost certainly being fertilized by a sewage leak.