Get your drain field repair completed by our knowledgeable experts.
When you have a septic system, you likely know that the septic tank is an important part of the system. Without a properly functioning tank, you can have issues with flooding and backflow that can be very problematic. However, the septic tank is not the only important part of the septic system– you also have the crucial drain field, a series of perforated piping that is the last stop for your effluent water to be filtered before it rejoins the ground water. Here at Sauer Septic, we want to help you with all your septic and drain field needs, including drain field repair, in the Minneola, Florida area.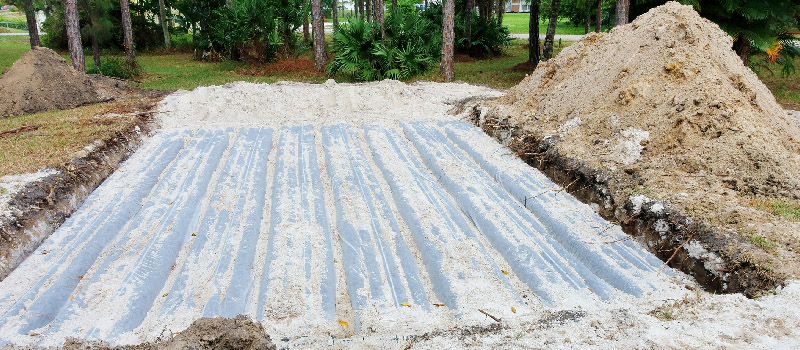 A drain field repair is something that cannot be put off or procrastinated, and we suggest that you call us as soon as possible if you suspect a problem with your drain field. Because your drain field is a crucial filtering step when it comes to processing your wastewater, you could be polluting the groundwater if you are not taking care of your drain field repairs in a timely fashion. With our skills and expertise, we can quickly find and repair any issues that your drain field piping might be experiencing.
At Sauer Septic, we have been in business since 1980. Our decades of experience help us to handle any of your septic repair needs in a timely and efficient manner. While there are many septic companies around Florida that crop up from time to time, our team has stayed around because we do quality work, are members of the community, and really care about the needs of our customers. For answers to your questions or to schedule a drain field repair, please contact us today.
---