Prevent costly repairs with a timely drain field inspection.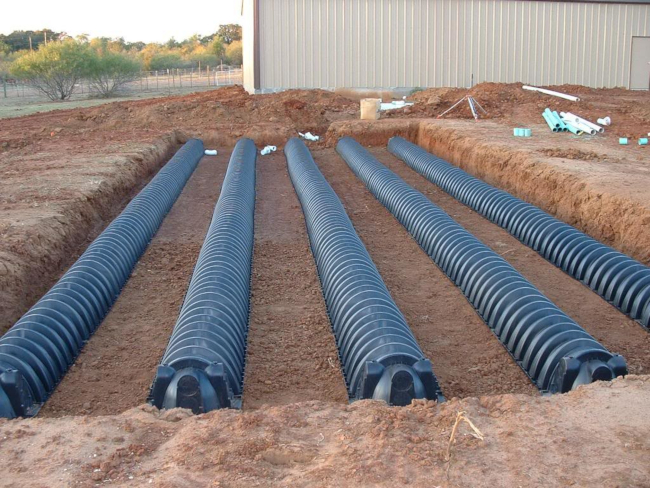 Most of us don't think too much about what happens to the washer water after it drains or the wastewater after a toilet is flushed. Those of us who have a septic system, however, are a little more aware of what happens to our wastewater. Septic systems work like a small, personal wastewater treatment plant in our own yards, and you need the help of experts like ours at Sauer Septic to keep them working optimally. With over four decades of experience, we know you will be in good hands with our help.
One of the most important parts of your septic system is your drain field. Apart from the tank itself, the drain field is the component of the septic system that is crucial and is also more vulnerable than other parts. Buried just below the surface, your drain field is a network of pipes and drainage that can be crushed by someone driving over the surface. The drain field can also suffer damage from tree roots or flooding.
The best way to ensure that your drain field is still working properly is to work with our experts and have regular drain field inspections. Drain field inspections are done by professionals like ours who will carefully scour the area and look for signs of issues. We can help to spot issues before they become expensive fixes, and take care of them easily. In the Minneola, Florida area, our drain field inspections can help save your home or business time and money in repairs and emergency costs.
If you have questions about our services, including drain field inspections, please call us today at Sauer Septic.
---