Neglecting necessary drain field repair may lead to premature replacement of the drain field and environmental and health concerns.
There are many instances in which you may have learned that waiting too long to take care of a small repair can lead to a costlier, more complex repair or even a major replacement being necessary. Ignoring a symptom that your septic system's drain field is struggling is one of those. Here at Sauer Septic, we have been involved in several drain field replacements in the Mascotte, Florida area that would have been completely avoidable if we had been called in a timely manner to complete drain field repair.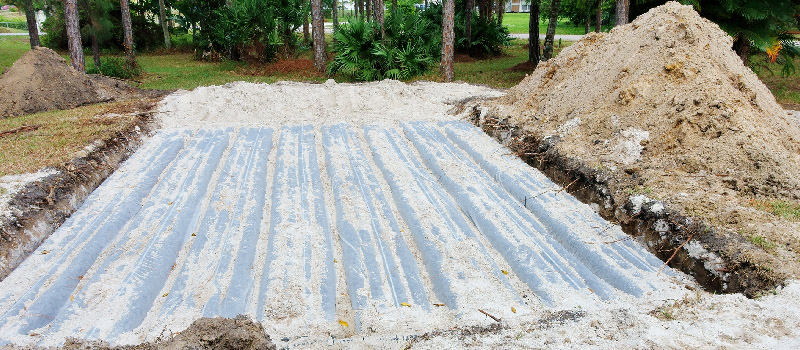 We have been in business since 1980, so we know a thing or two about resuscitating drain fields. If you have been told you need a new drain field, we recommend calling us for a second opinion before you make this investment. We have the experience necessary and a reputation for honesty that often saves our customers money and the disruption involved with a full drain field replacement. We cannot promise to save all of them, but you have nothing to lose by having us check it out before you go that route.
We also recommend that you call us to inspect your home's drain field every couple of years, as some issues do not present symptoms at first. If your drain field isn't working effectively and efficiently, without drain field repair, it can cause contamination to the soil and ground water, which are two things you need to avoid for health and environmental reasons.
If you suspect you need drain field repair or you want to schedule an inspection to be sure your drain field is operating properly, don't hesitate to contact us.
---
At Sauer Septic, we provide high-quality drain field repair services in Orlando, Windermere, Winter Garden, Apopka, Clermont, Casselberry, Altamonte Springs, Eustis, Ocoee, Minneola, Mount Dora, Mascotte, Leesburg, Groveland, Gotha, Sky Lake, and Tavares, Florida.