If we can't do your drain field repair, nobody can!
There are any number of things that can lead to needing drain field repair at your Groveland, Florida home or business, but there is just one professional septic company that should come to mind: Sauer Septic. We have been the leader in all things septic since 1980, so if you want it done right the first time, we are the ones to call.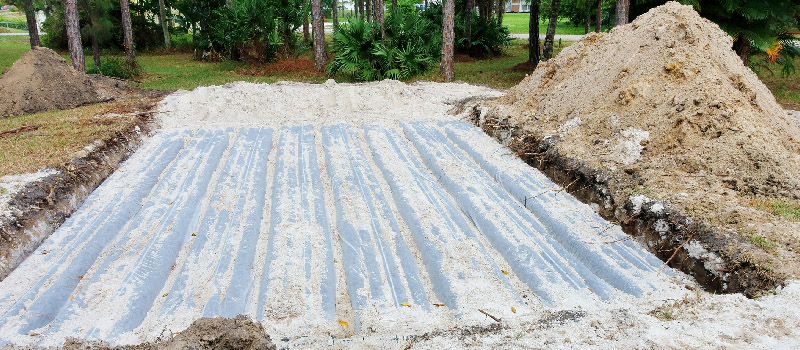 We have earned a reputation for professionalism and integrity, so you can be confident that we'll do everything we can to avoid needing to replace your drain field. While drain field repair isn't always feasible, if it can be fixed, we can do it. We will always go over all your options, however, so that you can make the best decision for your situation.
Feel free to reach out to us if you've been told you need drain field replacement because not everyone has our expertise with drain field repair and might not give you this option if they lack the extensive experience that we have to make it effective. We also won't recommend drain field repair if we conclude that you won't get long-term benefits worth the cost involved.
Once we have completed your drain field repair, we will provide you with tips and advice on how to avoid having the problem reoccur. If we recognize a mistake that is being made, we'll alert you so that you don't continue doing the same thing. For example, two main ways that drain fields fail are driving over them and putting fats, oils, and grease into the septic system.
If you need drain field repair or have any questions about any of our septic services for your home or business, don't hesitate to reach out to us.
---