We can help you decide if aerobic septics are right for your property.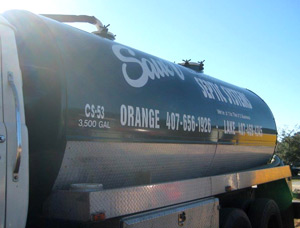 There are several different types of septic systems. If the property you are living on or use commercially needs a septic system because a regular sewer system is not available, then you will need to go over all of your septic system options with a professional. Sometimes a traditional septic system will not work for your property which is why you might need to consider aerobic septics. An aerobic septic system is a lot like a standard septic system, but it requires oxygen to treat the wastewater. Aerobic septic systems are often installed if a standard septic system has failed to work, or in areas that require the treatment process to be faster.
At Sauer Septic we can help you decide if aerobic septics are right for your property. We will come and inspect your property and help determine if this type of system is required. We will answer any of your questions, and we will help explain the treatment process to you. Since aerobic septic systems require oxygen to treat the wastewater you will need to have a special mechanism to inject oxygen into the treatment tank. This mechanism is powered by electricity, so you will need to have an electrical source available. The main benefit of an aerobic septic system is that it treats the water more quickly than a standard system, so the treatment process is much faster. Aerobic septics can also be installed above or below ground, which gives you more options for placement.
If you would like to see if aerobic septics are right for your Groveland, Florida property, contact us today at Sauer Septics. We have a lot of experience with aerobic septics, and we do excellent work. We work on both commercial and residential properties and we do jobs of all shapes and sizes.
---
At Sauer Septic, we provide high-quality aerobic septics in Orlando, Windermere, Winter Garden, Apopka, Clermont, Casselberry, Altamonte Springs, Eustis, Ocoee, Minneola, Mount Dora, Mascotte, Leesburg, Groveland, Gotha, Isleworth, Heatherbrooke, Sky Lake, and Tavares, Florida.