When it comes to drain field inspection in Apopka, our qualified team at Sauer Septic is the one to call.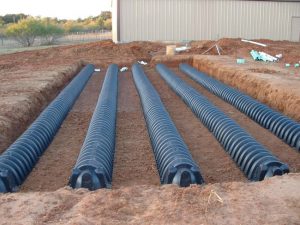 Drain fields are an essential part of your septic system in Apopka, Florida, and having your drain field inspected is key to keeping your entire system functioning as well as possible. Having a professional drain field inspection done by our team at Sauer Septic is one of the best ways to ensure there are no potential problems to worry about.
Our team at Sauer Septic is very detailed and thorough during every drain field inspection, so we will be sure to find any current problems or areas that may be problematic in the future. We are committed to providing accurate, quality information to our customers in Apopka along with our efficient service.
We have been locally-owned and operated for over 30 years, so we understand how essential it is to have satisfied customers. Our customers in the Apopka area have been very important in the building and success of our business, which is why we work hard every day to offer only the best services to our clients. We make sure we stay up to date on the latest systems and inspection techniques, so we can help no matter what your needs are.
When it comes to drain field inspection, our qualified team at Sauer Septic is the one to call. We will make sure any issues with the drain field are handled completely, and you are always kept informed of all the work we are doing. Feel free to contact us today with any questions. We look forward to working with you!
FAQs About Drain Field Inspections
If you're not incredibly familiar with septic systems, you probably don't know much about drain fields beyond what their purpose is. Drain field inspections are very important to ensure your septic system performs properly and efficiently, so we are here to tell you a little more about them. Read our answers to the frequently asked questions below or contact us if you have other questions about drain field inspections.
How do I know when I need a drain field inspection?
You'll know you need to get your drain field checked out by our professionals when it's getting old or when it starts to have issues. Most drain fields last around 50 years under normal conditions, so give us a call if your system is nearing that mark. You should also schedule an inspection if you notice problems such as pooling water, odors, or exceptionally green grass in your drain field. Beyond these situations, you should get routine drain field inspections. Our team can tell you how frequently to schedule these appointments once we understand the specifics of your system.
What can I expect from my drain field inspection?
When we provide a drain field inspection, we will look at the control panel, alarm system, inlets and outlets, and more to ensure all the components are functioning properly. We will also clean the aeration unit and filtration to keep your system in good condition.
How can I prepare for a drain field inspection?
If you have scheduled a drain field inspection, you can do your part by knowing where the drain field and other septic system components are located. Being able to point our team to these areas will enable us to get to work sooner. You should also limit your water use on inspection day by postponing laundry, showers, and sprinklers until after the inspection.